by
Richard Soto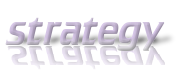 When it comes to the world of search engine optimization, we tend to use a lot of lingo, jargon and parlance that just doesn't exist anywhere else. In fact, most of us don't like these peskily arbitrary words. But without them, we would have no common language with which to ensure our sites are fully optimized, fully performing, and fully earning their weight in Web gold.
That being said, breaking into this messy world of confusing phrases can be rather difficult. In order to help you gain an initiation, we've compiled below a set of some of the more common search engine ranking factors, as well as what they mean for you and for semantics.
Let's get started!
Search Engine Ranking Factors: Understanding the Lingo
On-the-Page Factors: These are those factors that are contained within the body of your content, no matter what that content may be, and are fully within your control to operate. These can be things like HTML tags, keyword densities, or even just the raw content of your site. All of this counts, and if you get the hang of it, the term on-the-page factors really does make a lot of self-explanatory sense.
Off-the-Page Factors: In comparison, these are those factors that are not controlled by you or your content. They're typically the product of a third-party source, like a social networking site, a collection of backlinks, or even just your brand and the way that it's perceived.
Violations: This is a very important word to understand, as it can very drastically affect the way in which your page and its content ranks. Any violations are bad violations, and if they're left unchecked, they will seriously compromise your site's performance. To give a definition to this word, a violations is essentially anything that a search engine sees within your content or third-party extensions that it doesn't like. This could be something like a too-dense keyword set, or perhaps graphic content. No matter what the root, if Google or other search engines find a violation, they may black-list your site and all of its content.
Weighting: This is a more abstract sort of concept, but it's one that's very important in today's SEO terms. Essentially, weighting is the practice of giving certain optimization tricks and tactics more importance than others. This is usually due to a change in the way that Google crawls websites. In essence, it's like changing the lineup of your team before a big match. If you pick the right players for the job, they're likely to perform well—and they'll take the whole team up with them. It's a complex and ever-changing idea, but it's one that's really quite simple at its core.
Author's Bio:
Richard Soto is the President of VIP Realty, the premier firm in Austin Tx real estate. Contact VIP Realty for more information or visit us online for up-to-date real estate information and news. You can find him on Twitter as @viprealty
Thank you, Richard. Agreeing on the vocabulary is always the best start.
–ME "Liz" Strauss