by
Rosemary O'Neill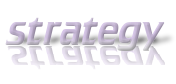 One Trick to Help You Get Control of Your Life
One tactic greatly will increase your sense of peace and control over your life.
Set expectations up front.
When the people around you have total clarity on what you intend to do, and when you intend to do it, everything flows into place.
Parenthood 101
When my twins were two, and my older son was four years old, I learned about setting expectations out in the trenches—at the playground. After observing parents suddenly decide it's time to go, and grabbing the child by the hand, and spending the next 30 minutes bargaining and cajoling, I knew there was a better way.
Once I started the 10 minute countdown and stuck to it, I never had to worry about the drama over leaving. There wasn't any.
Time Management 101
Not to compare colleagues and customers to children (that's a different blog post), but using crystal clear expectations, set up front, is a technique that will serve you well in just about every area of your life.
Here are some ways you can set expectations as a small business owner or entrepreneur:
It's easy to be "on" 24/7 in your own business. If you don't want to be left without weekends, stop answering work emails on the weekend. You're teaching people that you are available (and telling your staff that you expect them to be available too).
Post your business hours clearly, even if you are a purely online business. Just because the internet is on all the time doesn't mean you must be personally on.
When you reply to an email, give the recipient some idea of when you will follow through on whatever they requested. If the request comes on Friday, shoot back a "I'll get back to you by Wednesday" and you're set.
On your company voicemail, set an expectation of when you'll call back. Tell callers that your corporate box is checked several times a day, and promise a returned call within x hours.
In meetings, whenever a new task is handed to you, set an upfront timeline for when it will be done. Then be sure to incorporate it into your time management system.
On your social media outposts, be clear about why you're there and how often you will engage. If you start providing customer support via Twitter, you can't suddenly stop. Consider posting your policy in your profile, so there's no confusion.
Set up an editorial calendar for your content; you don't have to be nuts about it, but having a plan in advance, and knowing how often you will produce content, gives you peace of mind.
How do you manage expectations? What do you expect of yourself?
Do you have any tricks to help you get control over your life?
Thank you, Rosemary!
You're irresistible!
ME "Liz" Strauss