by
Grant Tilus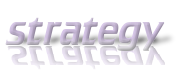 Did you know Americans create more than 500,000 new businesses every month? It's true, but only 50 percent of those businesses will still be operational within five years. While the amount of new businesses every month is encouraging, our rate of failure is unfortunate and must be improved upon.
5 Smart Ways to Differentiate a Successful Business
One way you can increase your business' chance of celebrating its five year anniversary is to differentiate your business among your industry peers. Stand out from the crowd. Use these five ways to differentiate to build a smart and successful business. Each key point provides real-world examples of what you can do to improve your business.
1. Focus on the Customer
The best and often the most successful entrepreneurs create businesses they are so passionate about they will do anything for their customers. Over time many business owners tend to lose focus and begin straying away from having the needs of their customer be a top priority. However, by maintaining a customer-centric focus you will create a positive customer experience that will allow you to build your brand all while creating a loyal base of repeat and new customers.
Example: Stuffed Giraffe Shows What Customer Service Is All About
2. Be a Social Media Juggernaut
In our digital world social media cannot be ignored by even the smallest of businesses. Focus on creating a unique social community by engaging and educating your customers about your brand in a way that's both entertaining and helps them feel connected to your business. We all know it's easier to keep customers rather than finding new ones; social media can help you do both.
Example: Impressive Small Business Facebook Pages You Can Learn From
3. Don't Focus on the Competition
Every smart business owner has conducted a SWOT analysis for their business venture. Far too often business owners get caught up in the threats of competition, which causes their own business to suffer. However, by focusing on the unique opportunities your business has to offer you will help it stand out among the rest as a clear and distinguished option for your targeted customer base.
Example: Your Competition, Isn't
4. Make It Personal
Creating personal connections is part of human nature. In the midst of creating a business we subconsciously hide our own personality, and that's not necessarily the best thing to do. Customers need ways to connect with businesses beyond the advertisements and sales pitches. By being transparent and humanistic your customers can begin to create a relationship with your business and become more than just a customer. Tell your story and learn your customer's story as you build your business.
Example:

Papa John Telling the Papa John Story
5. Keep Things Fresh
Changes within your target market, technology, and the economy often require your business to make adjustments. In order to stay relevant and continue building a successful business it's important to assess and refresh your business' activities. The businesses that are comfortable maintaining the status quo are the ones that are failing to prepare for true longevity. As a business owner you need to be asking, listening and responding to changes in the market and your customer base in order to succeed in the long term.
Example: Living Business Plans Help Businesses Flow with Future
Differentiate your business in 5 smart and social ways to build success. Use social avenues to focus on and connect with customers personally by sharing stories. Then you can let your competition worry about you.
What successes have you had with differentiating your business in smart and social ways?
Author's Bio:
Grant Tilus is an Inbound Marketing Specialist at Rasmussen College. He creates superior content and blogs about accelerated bachelor's degree programs, other online business school degree programs or inbound marketing best practices. Feel free to connect with Grant Tilus on Twitter and Google+.