Strategic Partnership Series
What Is a Strategic Partnership?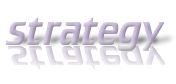 When two business parties agree to build something they can build better together than they can build alone, you have a strategic partnership. The advantage of strategic partnerships is that partners can do more with fewer resources. Knowing ahead of time that you're building the same basic product together means that some parts of it will serve both parties and won't have be built twice.
Let's say you are in Fashion and I'm in Fitness. We both have a core audience of recently graduated college students. We might decide to take the place where our Venn Diagram overlaps — Fitness Fashion — to offer a clothing line through your distribution and mine.
BigStock: Where the circles overlap we enjoy shared resources.
That shared "We" on the diagram points to the areas where we can lower costs and increase resources by working in partnership. With two teams working one clothing line or one fashion-fitness event, we'll enjoy:
the ability to split costs and spread the work
a wider resource of experience and fresh ideas from another industry
a better chance to focus on what we're good at — if you're good at staging events and I'm great at marketing, we can specialize and give our best to the team.
A strategic partnership can be formed between any two parties who can align their goals to work together for mutual benefit. How to Identify the Highest Potential Strategic Partnerships tells what I've learned about how to identify the right partners. For the strongest partnerships, look for partners who share your values and philosophy of business but have different strengths and skill sets.
Don't overlook partnerships with the folks in other departments, with your vendors, with potential customers and sponsors. Anyone whose goals align with yours can be a strategic partner. Small partnerships offer the same advantages a big ones and are sometimes easier to manage.
Once you've decided a strategic partnership is a good idea.
Do a little preparation before you try to negotiate one.
What Is Negotiation?
Let's be clear on the question, What is negotiation?. The goal I set for initial strategic partnership meetings is a viable answer:
Negotiation is two parties to agree to a workable and positive outcome.
When you first meet with a potential strategic partner, you should know how you can help each other, but they may not even know you. Even if you do know the folks you're meeting with, the idea of a partnership may be alien to their usual way of doing business. That means a discussion — a meeting. Few folks have longer than about an hour or so. That's not much time for negotiating first impressions, new ideas, deals and relationships.
On my trip to London, I had to introduce myself and our business. I needed to make business deals and wanted to establish long-term business relationships. Most importantly, I hoped to start an international network — a collaborative effort — publishers working together to build our businesses in a way that no one publisher could have achieved alone.
What to Know Before You Negotiate Any Strategic Partnership
The best first impression and the best first meeting reflect and demonstrate how you the strategic partnership will work. If you want an open, honest, equal partnership based on mutual growth, structure a meeting that offers the best possibility of that outcome.
Strategic partnerships are relationships not transactions. A first meeting is more than just selling or "going fishing." Relationships are established by building solid foundations.
Have a Goal, Have a Vision, and Articulate the Fit

Set a Realistic First Steps Goal. Great relationships take place in stages. A test case of a process establishes whether the communication has been effective. The first steps goal should be small, set in time, and easily measured.

Time was tight. Urgency was high. The first goal was to identify, license, and bring back existing products that we could version and get to market quickly.

In the example of fashion and fitness, it might be that I might ask you to put some of your fitness fashion in my fitness centers for distribution.

Have a Vision for the Relationship. Great partnerships collaborate to grow both businesses over a longer term. It's important to know what the next stage will be.

When I went to London, the ideal partnership would be with companies from whom we would first buy, and then collaboratively partner on products in the areas where we served similar customers (in non-competitive venues).

In the fashion-fitness example, the future might be that we collaborate on an exclusive fashion line that is only offered in my fitness centers.

Articulate Why the Partnership Is a Good Fit. No partner wants to get the impression that you're working with them by accident. It's important to articulate why it's them not just anyone. It's important that potential partners in business (as in romance) know that we're making an informed and conscious decision.

On my London trip, I could point to products that fit the values of my audiences and how easily I could promote them with over 900,000 color catalogues to my market.

In the fashion-fitness example, I might point to how our customer groups were the same people, how our companies shared the same values, and how well our skill sets complimented each others' skill sets.
Preparation was a foundation to solid success of those 8 or 9 days of meetings and the resulting strategic partnerships. Having a goal, having a vision for the relationship and being able to articulate why this partner and not just anyone made it easier to keep the tables even when I walked in the door to discuss strategic partnerships with that would grow both of our businesses.
It started a chain of irresistible events.
Be irresistible.
–ME "Liz" Strauss
Watch for more on negotiating strategic partnerships.