by
Rosemary O'Neill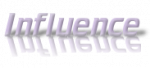 Energize! Act like a startup
You don't have to work in a high-ceilinged loft in San Francisco to take advantage of startup wisdom. The energy, passion, and fast pace of startup culture has a lot to offer almost any business.
It's not all about the perks
We did have a foosball table in the early days of our company, but what we discovered is that everyone appreciates less tangible perks. A collegial atmosphere, where everyone is respected for their ideas, is much more important than Aeron chairs.
Lessons you can take from startup culture
Go all in. Sleep under your desk if you have to.
Appreciate your colleagues.
Don't build any internal silos; everyone pitches in.
Maintain your hunger for the mission; gather true believers around you.
Get all excited over every new customer.
Take advantage of guerrilla (free) PR and marketing opportunities.
Even if you've been in business for a long time, you can incorporate some of the ideas that make startups successful. But you don't have to eat Ramen noodles.
What can you do this week to inject some startup energy and passion into your business?
Thank you, Rosemary!
You're irresistible!
ME "Liz" Strauss