A Guest Post by
Ryan Bayron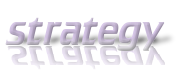 5 Traits of Great Infographics
The blogosphere makes it very clear that some people love infographics, and others hate them. These days, it seems that anyone with a rudimentary knowledge of basic vector graphics software believes that they can and should contribute to the ever-growing number of infographics floating around the internet. After flipping through hundreds of infographics and trying my hand at a few of my own, I've discovered some common characteristics of those that succeed, and of those that fail.
At the end of the day, a successful infographic is just like any other piece of quality content. It must be relevant, accurate, fresh, engaging and unique. In a world where people spend hours on end scouring the internet for things to share on their Facebook walls and Twitter feeds, a successful infographic is a powerful tool for building links, engaging users, spreading information and promoting your brand. The key is to take time to hash out the details and make sure it's truly worth sharing.
_____
Author bio:
Ryan Bayron is the owner, author of The Line Theory blog. His website is Byron.org. You can find him on Twitter as @BayronDotOrg
—-
Thank you, Ryan! Successful infographics can really add to a site's appeal.
Be irresistible!
–ME "Liz" Strauss
Work with Liz on your business!!