How to Blog Series
Welcome to the Successful and Outstanding Business Blogger Page!
This is where Successful and Outstanding people, businesses, and bloggers meet to talk about ideas, branding, and thinking outside the box. The content is organized, thorough, and relevant. The conversation is fun, fast, and sometimes irreverent. The snacks and beverages are keep in sidebar, help yourself and stay as long as you like. Comments are appreciated. My name's Liz. I pretty much live here.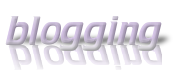 In 2006, as a professional blogger, I established this NEW Blogger Page on Successful-Blog. I filled it with links to resources and advice for people starting a new blog. Yet, as my blog and my business kept growing and changing, the New Blogger Page moved to the background of what I did. Social media networks needed exploring. SOBCon and my own business were growing. New clients were taking the time I used to have for keeping the page in it's most updated condition.
Yet my blog still supports me and my business endeavors, especially as content strategy, content marketing, and content management have all become critically important to every business. So I've decided to reinvest in the New Business Blogger Page with an eye how blogs fit within Successful Online Business Strategy today. I've read through the original links and spent hours researching more. Every link included is here because the content is important to succeeding.
New beginnings inspire and energize me.
I'll be publishing new blog posts filled with resources for successful and outstanding bloggers today.
Great Business Blogs to Read
Great bloggers read great blogs. Here's where to find some to use to determine your own standards, to see what works with your potential audience, to begin relationships with other bloggers in your niche by commenting on their blogs.
Understanding and Reading a Blog (for Newcomers) This entry is timeless, relevant content from John Dvorak..
How to organize and read the blogs you like Setting up an RSS Reader
10 Top Business Blogs and Why They Are Successful
SocialMedia Examiner highlights 10 Great Business Blog Models

Google Blog Search

Top 50 Business Blogs by BlogRank
Invesp.com's deep blog rank directory built on a 20 criteria algorithm
Blogging Business
Best business blogs selected by Fast Company
10 Essential Business Blogs You Should Be Following
FastupFront recommends 10 Great Business Blogs
What Makes a Successful and Outstanding Business Blog?
Advice from Successful and Outstanding Business Bloggers to share the culture, the best practices, and the "rules."
After 5000+ blog posts, I can say this for certain …
If you don't have a blog in your business strategy, your strategy has a gaping hole.
You're missing a chance to connect with customers around your deepest and most useful expertise. You're working right past the opportunity to show customers how you can make their work and their lives easier, faster, and more meaningful.
Easier, faster, more meaningful are irresistible.
Be irresistible
–ME "Liz" Strauss
Work with Liz on your business!!
________________________________________________________________________________________________________________________
More updates to come.
Starting Out
Prelaunch Blog Review Checklist
What Makes A Successful Blog?
Know Your Goals
Know Your Audience
Don't Buy that New Domain Name Yet
Setting Up A Blog
Blog Review Checklist
Cardinal Sin #1: Launching With No Content
The Sidebar Is How Readers Know Things
Adsense Blog Says How to Blogmitize!
Google/Blogspot
Added 5.09.06 Google Blogger — 403 Forbidden — How Could You Let that Happen!
Added 5.09.06 Google — Do You Have Something to Tell Me?
Design
Five Design Basics to Never Forget
Success in a Blink and a Blink Test
More Blog Designs to Discuss
Blog Construction — What's Your Function?
WordPress
Added 6.13.06 WordPress Theme Viewer
Added 6.13.06 Great Finds: Over 875 Free WordPress Themes
HTML and Coding
Added 5.05.06 Great Find: Color and Font Codes
Added 6.11.06 Great Finds: EchoEcho on and on and on
ul and ol — The Secret Life of HTML Lists
Directories and Photo Sources
Directory Listings as Blog Promotion
Added 5.13.06 List of Blog Submission Sites
Great Photo Resources to Support Readers
Added 6.13.06 The Ultimate Blog Directory Handbook: Over 1800+ Submission Sites
Blogging Guide
Great Find: Tlog Blogging Tips Series
About Promotion . . . and Traffic
Blog Promotion Basics [for Everyone]
Building Traffic: Leaving Comments
Blog Promotion: Checking Out Curb Appeal
GAWKER Design: Curb Appeal as Customer-Centered Promotion
Why Doesn't Pete Townshend Need to Do Promotion?
Blog Archive Promotion To-Do List
About Our Readers . . . and their comments
Audience is Your Destination
Know Your Audience
Writing for a Diverse Readership
Turning Reluctant Readers into Loyal Fans
How To Deal With Negative Comments
Blog Basics 1: Comments and Comment Policies
SEO Guide
Great Find: SEOmoz Beginner's Guide
Technorati's Family of Support Pages
Added 4.23.06 Title Tags and a Poem to Technorati
SEO–Five Traits of Relevant Content
SEO–Link Checking Tools
Check Google Backlinks Through Yahoo
Added 4.27.06 SEO The Secret Life of Search Engines
Linking
Link Love Raises Your Property Value
Blog Basics 2: How to Code Links
Think Before You Link
How to Code Accessible Links–Part 1
How to Find Homes for Your Links
Ignore Stinky Backlinks
Collaboration Link 1: Image and Text
No More NoFollow
Content and Writing Posts
How to Write Powerful Content that Powerfully Connects
Writing Killer Blog Posts
How Long Should Blog Posts Be?
How Often Should You Post?
Blogging Dos
Blogging Don'ts
The Benefits of a Conversational Style
Consistency In Writing Frequency
Added 5.13.06Writing for a Diverse Readership
Writer's Block and Other Mysteries
How To Beat Writer's Block
Questions about Burnout and Writer's Block
Why Dave Barry and Liz Don't Get Writer's Block
Troubleshooting
Added 4.23.06Blogger/ Firefox–Editing Trap
Safety and Ethics
MUST HAVE: Content Theft Series
Great Find: Controlling Your Online Identity
Blogger's Legal Guide
Checklists and Tools
Go Exploring Here for Checklists .
Go Exploring Here for Tools
Added 6.10.06 Great Find: Easy File Backups
Don't Forget to Have Fun
Top 10 Ways to Become a Miserable Blogger
FUN Finds: How to Be a Blogging Idol
Oh yes, and read Successful Blog everyday!