How to blog series
by
Chris Nosal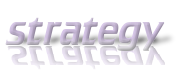 How To Write Powerful Content
Being able to connect with your customers is one of the most important skills you could possibly learn in both blogging and in business, because your ability to connect with your customers is what translates into dollars, keeps your business running, and adds value to your customers' lives.
In this blog post I want to detail some simple and easy but very powerful tricks that you can use to really connect with your readers and customers.
How to Really Connect with Readers
Basically, I'm going to show you some psychological "hacks" that you can use to capture people's attention, and literally captivate them with every word you write (or say).
If you've ever watched Steve Jobs give a presentation (such as his presentation on the iPhone in 2007), you'll notice he does one thing that 99% of speakers don't:
He does't start by focusing on how powerful the phone is, how fast the processor is, or how it's different from all the other phones.

He starts by talking about how it is something revolutionary that is going to completely transform and revolutionize the way we (as humans) live our lives forever, and the incredible changes that are going to take place, for the first time in history, in our lives as a result of this groundbreaking discovery.
Now, which is more exciting:
A new electronic phone … or something that is going to change the way every person on the planet lives their lives forever for the first time in history?
Can you guess why people were lining up by the millions to get the iPhone yet, while no other company has ever had such a response to their products?
This same formula worked time and time again for the iMac, iPod, iPhone, and iPad; with people obsessively lining up by the millions sitting out in the cold for 14+ hours just to get their hands on one.
Which leads me to my next question:
What did Steve Jobs do here that was so powerful?
Going back to the iPhone example, Steve knew that people didn't want just a phone; they wanted a story to emotionally connect with their phone.
The idea was that by buying an iPhone, you'd be among the first to experience something revolutionary and new that is going to transform your life like never before.
You weren't just buying a piece of plastic that could make calls and manage your daily activities — you were buying something that was going to change your life, and change the world, and you were part of a revolution that was changing the world.
This is so powerful because, on a mental level, humans don't connect with logic.
We want to FEEL like we're a part of something; like what we're doing has a purpose.
How to Write Powerful Content that Powerfully Connects
So, now that we've covered the basics, how do you personally apply this information (and this formula) to write blog posts that really pull your readers in, and literally compel them to read everything you write?
While there's a lot of information on this topic, I'm going to break down the main points here in to a very simple formula that you can instantly use to skyrocket your results in just two simple steps — and here they are:
Use Visuals
If I use vague, bland, abstract words like communication, potential, integrity, or commitment, how do you feel? Now, how do you feel when I use words like ice cream sundae, swimming pool, or Reese's Peanut Butter Cup?
Did you notice what I did there?
The second list of words creates a FEELING, and activates your imagination through mental pictures already associated with those words. Use imagery like that and you'll move just talking to communication where your reader is actively involved and participating in what you say.
Create A Story
If I mention a Reese's Peanut Butter Cup, you'll notice you get a picture of a Reese's Peanut Butter Cup in your head, as well as the emotional experience that goes along with the image; I've just completely gotten your focus on what I'm talking about, and I've captured your attention using your emotions.
Now, let's make this ten times more powerful by adding a story to this image
If I say, "I was sitting at home after a long day of driving, and as I sat at my kitchen table I wrapped my hands around the wrapper of a Reese's Peanut Butter cup. As I slid the wrapper open, and slowly slid the chocolate out, I began to put it in my mouth, and then proceeded to softly chew on it as the peanut butter flavor soaked up in my mouth."
Now how does that compare to just say or writing, "I ate food yesterday"?
With the second option, you're just reading text on a page.
But the first example takes a vague piece of text and brings it to life by getting your emotions and your imagination involved, and holds your attention and focus on exactly what I'm talking about.
Even more powerfully, what I did in the first example actually built an emotional connection with the reader.
The Keys To A Powerful Blog Post
The most important thing about your writing is that it captures people's attention on an emotional level, and that your writing really connects with them at a one-on-one level. Do this by connecting a clear and specific mental image with a story that emotional involves your audience.
The best part is that it takes practically no effort to make these simple but very powerful changes as you're writing. And the more you apply these techniques to your writing, the better you'll to become at communicating and connecting with people.
What sort of content powerfully connects with you?
Author's Bio:
Chris Nosal writes about social skills and communication mastery at popularitysecrets.com. He is the author of Popularity Secrets, and also does personal coaching and consulting.