by
Jacob E. Dawson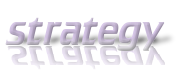 Building a new business is challenging, frustrating, exhilarating and rewarding. If you're embarking on the journey of entrepreneurship, it will be the hardest yet most satisfying adventure you can imagine. You will have a million things to take care of on a daily basis, and a seemingly endless check-list of tasks you need to undertake in order to reach the success you're striving for. In addition to discovering your customer's pain-points and creating a great product to satisfy their needs, you'll also need to take care of the books, understand the legal requirements and make sure you can keep your head above water as you approach profitability.
A 5 Point Plan to Differentiate Your New Business
If that seems overwhelming, you can take a deep breath and relax. There are plenty of valuable guides for new business owners. in order to give you a helping hand, which is why we've put together a 5-point plan to help you differentiate yourself from competitors once you've entered the market with a new product.
Embrace Your SmallnessEveryone has dreams of building a giant business that experiences hockey-stick growth and explodes onto the market. That's fine, but one of the best ways to turn a weakness into a strength is to embrace it. Acknowledge the small size of your business in the early days and use it to your advantage. People love to root for the underdog, and will often support you and your business more eagerly than they would a larger, more established company.
Pour Your Personality into the BrandIn addition to embracing your small size, you can also help to build a strong customer relationship by pouring a lot of your own personality into the business. Large corporations are renowned for feeling faceless in their customer communications, and this is a huge point of differentiation that you can use to your advantage. You can cleverly insert quirks and idiosyncrasies into your brand character, helping your business to feel unique, friendly and approachable.
Encourage One-On-One ConversationsWhen you are establishing your new business in the marketplace, marketing and promotion are some of the most difficult parts to get right, especially when you have a very limited budget to work with. There are, however, a few ways to maximise what you have by utilizing the power of word-of-mouth, by finding your most passionate customers and lavishing them with attention. When you invite them into your world, share your business's journey and give them access to unique insights & offers, you can turn a customer into an evangelist – someone who will passionately share your business with the world – maximizing your valuable marketing dollars in the process.
Show Yourself as a 'Hands-On' ExpertIf you can't compete with larger businesses pound-for-pound, you have to find other ways to outdo them. One of the best ways to do this is to establish yourself as an expert in your field. Write informative blog posts and 'how-tos', start finding forums and seminars that you can speak at, seek out public-relations opportunities where you can show your expertise through the media. Before long your customers will see you as an expert in your field, strengthening your business reputation, and enabling you to compete with larger, less hands-on competitors.
Tell Your Personal StoryYou know that starting a business is one of the hardest journey's that you can embark on, so why don't you share the challenges you encounter with your customers? When they know much effort you put into offering them the best products and services possible they will become more attached to your brand and feel much more invested in your future success. Let them see the ups-and-downs and your willingness to share will be repaid with stronger customer relationships and, eventually, a successful business.
I hope that this 5 Point Plan to Differentiate Your Business has given you some ideas and inspiration to help you to sharpen your new business and begin your journey towards success! What are your thoughts about these techniques, and which ones do you think that I've missed? Do you have any personal experience that you can share with us? We'd love to hear from you in the comments!
Author's Bio:
Jacob E. Dawson writes for Delivery Hero, the best way to find local home delivery . Jacob E. Dawson is an entrepreneur, marketing and SEO / SEM expert with a passion for making the most of every day! You can follow him on Twitter as @jacobeddawson
Thank you for adding to the conversation!