The teacher sent me a lengthy email about the upcoming DBQs the kids would be working on, as well as the IGPs that were coming up. While I appreciated the proactive communication, I had NO IDEA what she was talking about.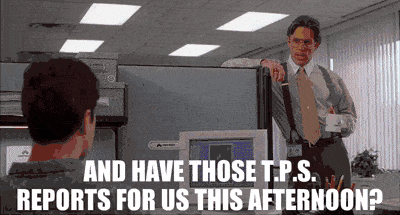 I'm picking on educators because she was in the top of my inbox this week. But it's not just educators who use "inside baseball" jargon.
Your industry probably has concepts, acronyms, and special names that mean something only to insiders. If you're sprinkling them into your marketing communications and content, you may be talking straight over the heads of your prospects and customers.
Remember, this problem can pop up in your emails, marketing copy, website content, presentations, sales materials, and verbal communications (like product demos or pitches).
5 Ways to Get out of the Jargon Trap
Run your copy through a readability tool or jargon detector. Many of these tools are free online, and you can get a paid subscription if you write a lot of copy. While you're at it, check for buzzwords too!
Show it to someone outside your industry as a "sanity check." It's great to have an editor as a second set of eyes, but if your editor is someone who sees through the eyes of your target customer, even better.
Spell out the first instance of any acronym. Especially in long-form writing, don't assume that your reader knows the meaning of your acronyms. Spell it out the first time, and then use the acronym afterwards. Ideally, limit your use of acronyms in the first place!
Do more reading outside your industry bubble. Don't get caught in the rut of only reading industry insider journals, blogs, and news. The more you permeate your thoughts with the limited culture of your particular niche, the less you will notice the buzzwords and jargon. It will be normalized for you. Make an effort to consume content that is outside your comfort zone.
Pay close attention to the way your customers write and speak. Set up a repository in your notes where you can track key words and phrases they use (bonus – these can then also become keywords if you're running ad campaigns). This will help you write in the voice of your customer, which will feel familiar and attractive to prospects.
Conclusion
Writing is a critical skill, whether you're a solo entrepreneur, creator, or small business owner. Incorporate some routine checks before you hit "publish," and you'll be speaking your customer's language in no time.
Photo by That's Her Business on Unsplash