By Teddy Hunt
OK, so perhaps you're a graphic designer who knows he or she can create one hell of a website that impresses visitors. But sometimes there's just not enough time, and you have to leave the hard work to the Internet. Whether you want to create an online portfolio to showcase your work, or a website that people can visit when they need your services, there are plenty of options out there to meet your needs and get a functional website running.
With that said, here are three of the best website builders available if you're too "busy" to do it yourself.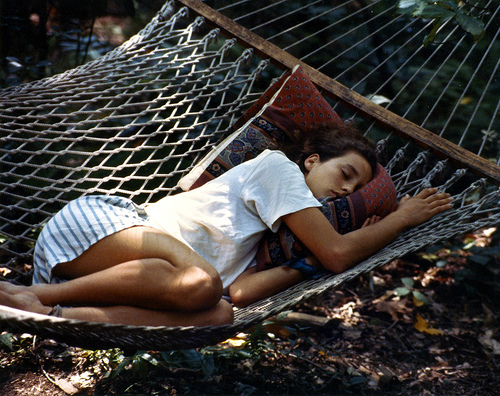 Wix
Wix currently has more than 43 million registered users, with about 45,000 new ones joining every day. This website builder works well for photographers, musicians, small businesses, and yes, designers. It's especially great if you're a beginner so to speak, since it's relatively easy to use and features a "Help" function that's well thought out and easy to use. Here are some other pros and cons of Wix to think about before taking a test drive.
Impressive templates. Wix includes more than 280 templates or you can create a customized one.
Drag and drop interface. Simply choose what you need (text, pictures, slideshows, etc) and put them where you want without restrictions. Although it's not the easiest builder to use out of the three, it works well.
Support and help. As stated earlier, Wix provides unmatched support and help. There are buttons you can click on for answers when you're stumbled all over the website. With a VIP plan, you get one-on-one support.
Advertisements on the free version. Unfortunately, if you're using Wix for free, your published website will include ad logos on the side and bottom of it. All three of these web builders have ads in some form or fashion in the free versions, but Wix has a considerable amount more. You'll have to upgrade to get rid of the ads.
Can't change templates. Once you decide on a template, you're stuck with it. So choose wisely.
Won't manage complex e-commerce needs. Want to build an online store? Stay away from Wix.
Weebly
If you're looking for an easy-to-use website builder that doesn't sacrifice reliability, look no further. Weebly is perfect for graphic designers who want to showcase their portfolio without much effort put into building the website. Here are some other pros and cons of Weebly to think about before taking a test drive.
The best drag and drop builder on the market. Yes, even better than Wix. There isn't an overwhelming amount of tools, but still more than enough to build a functional and professional website.
Free. Not only is Weebly free for most users (or really cheap for those who want to upgrade), but the advertisements are minimal. No limits. No credit card information required. No pressure to upgrade.
Range of templates. Even with a free account, there's a template for everyone (and you can change it).
Won't manage complex e-commerce needs. See con about Wix.
Limited amount of designer-caliber templates. But Weebly is changing this rapidly, so it won't be a con for long.
Basic blog functions. If you want to blog on your website, you'll have to get used to the basics. Unfortunately, Weebly lags behind when it comes to blog post organization and management. Also, you can only promote your posts through Facebook and Twitter.
Squarespace
Squarespace launched in 2004 and has since used memorable marketing videos, good publicity, and stunning example websites to push itself to the top of the website builder food chain. It currently runs more than 1.8 million websites. Although most probably won't appreciate what Squarespace has to offer, graphic designers most certainly will. Here are some other pros and cons to think about before taking a test drive.
Commands your attention. The templates on Squarespace are beautiful and rich with imagery, making it look like you poured your heart and soul into designing your blog or website.
Responsive templates. Meaning you can resize your browser and your content will automatically adjust to provide your visitors with an optimized viewing experience. This is so crucial for end user engagement. It's critical to note in web design the advancement of photo quality coupled with the popularity and on-the-go convenience of tablets.
Extensive styling options. Squarespace offers them, other website builders don't.
More difficult to use. Simply put, you need to invest some time and effort before taking advantage of all the tools that Squarespace offers. If easy is what you're looking for, look elsewhere.
Drag and drop feature not as smooth. Wix and Weebly's drag and drop interface seem to work smoother.
You can customize everything without going into codes. This is actually a con for the average Joe, but to an experienced graphic designer this might not mean much.
All three of these website builders work well. It all comes down to your wants, needs, and abilities.
Have you used one of these before? What was/is your experience like?
Author's Bio: Teddy Hunt is a freelance content writer with a focus on technology. When not behind a computer, Teddy spends the majority of his free time outdoors and resides in Tampa, Florida.