A Guest Post by Scott P. Dailey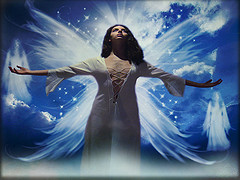 Want to eliminate the healthy skepticism your customers have of you and instead be seen as a trusted servant? Terrific. Here's what you do: don't give them cause to be skeptical. Trust me, they're skeptical. Real skeptical. Mark Twain once said the wisest people are also the most cynical. That's your target audience. Cynics – every last one of them. Don't blame them either. It's our fault they're that way. Years of forcing ourselves on them has created doubters of most of our potential buyers. I'm the same way and if you're smart, so are you. Frankly, I like being skeptical and cynical. Healthy doses of both arm me to buy smarter, shop carefully, invest intelligently – in life and in business. I can sniff out a phony and I don't hang with them. Your prospects can sniff just the same. They're diligently watching as much for the BSer as they are the best buy. [More…]
Being honest isn't achieved in telling the truth alone. Being honest has an end point. Be truthful. There's a difference between being honest and behaving truthfully. Let your actions, not merely your words, speak of your truthfulness. Truthful actions have no vanishing line. They just go on and on, resonating with your audience well after you've stopped yapping. Make your contribution to the networking landscape count to the skeptical buyer that's questioning your motives. If your networking efforts are fraught with hurried, self-promoting drivel, think again before inserting yourself into the fray. If you know you're being disingenuous and let's face it, you do know, then what are the odds we know too? Here, let me help you with this one: the odds are extremely high.
Deputize yourself.
Do your part to clean up the sales noise found in networking and prospecting circles. On or offline, the rules are the same. Mean it! Make selfless contributions to talks, meetings and mixers. Shape and guide the conversation, not your latest opt-in initiatives. If you do this well, people will want to know what you do and what you sell and never because you forced it upon them using absurdly urgent sales tactics. Authenticity is a commodity in sales, your transparent attempt to bait me is not.
Patience, Patience, Patience
Proving to prospects that you're not full of it takes time. After all, you're starting out with people who suspect you're motivated by your sales goals alone and believe nothing matters more to you. So the prospect is ready for you to strike fast – while the proverbial iron is hot. Etc, etc. Blah, blah, blah. Borrrrr-iiiiiing.
Business relationships, like those you share with your spouse, partner, brother or mother, require time to develop. This is not news to us. Yet often, I see salespeople and business owners go for the quick close and forgo the opportunity to build repeat business through authentic bonding rituals. Prove you're interested by forgetting what you sell and instead, talk with your prospect, not at him or to him. Imagine the pleasure derived from business conversations had through conversing about stuff other than your business. Ironic, right? Try it. You'll be surprised how effective a salesperson you become the moment you stop trying to sell your stuff. Again, ironic.
Have you ever pushed too much, too far, too fast? Maybe you got this right the first and every time. How do you dispel the myths that the sales process must include a pushy pitch?
—–
Scott P. Dailey is a Web designer, copywriter and network administrator. Recently Scott launched ( http://scottpdailey.com ), his social media blog that makes connections between social networking etiquette and the prevailing human social habits that drive on and offline business engagement patterns. You can connect with Scott via Twitter at @scottpdailey.
Creative Commons License photo credit: Jody McNary Photography
Thanks, Scott!
–ME "Liz" Strauss
Work with Liz on your business!!
Successful-Blog is a proud affiliate of