by
Rosemary O'Neill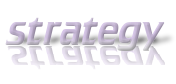 Amazing advice, freely given, is a powerful thing. It activates the "reciprocity rule," it cements a relationship, and establishes trust. Even better than amazing advice? Lessons in how to do it yourself.
The Copy Machine Conundrum
Fresh out of college, I was last in the pecking order. Therefore, I was usually tasked with using the copy machine, and unjamming it when someone else tried to use it.
Copy machines aren't particularly complex, but there were legions of my colleagues who actively avoided learning how to use them. Why? Because they didn't want to be stuck doing the copying.
Those people? They're the same ones right now who say "I have no idea what the Tweeter is for, and I don't want to know."
Make Your Communications Action-Oriented
Whether you're providing customer support, answering a sales inquiry, or providing consulting services, start to think as a teacher, not just a broadcaster. The essence of great communication is providing a practical application for your message.
What's the practical application of this blog post?
Rather than just jumping in and fixing a customer's issue, show them how you did it so that they can fix it themselves next time.
Don't advise a prospect to "do their homework" on your product or service, illustrate how it works by offering customer examples and references.
Don't make your social media clients think you're doing "voodoo," teach them how to use the tools that are supporting their strategy.
If you give fishing lessons, you become someone who empowers the people around you. Much more valuable than someone who just delivers fish.
Are there aspects of your job that you can start teaching?
_____
_____
Thank you, Rosemary!
You're irresistible!
ME "Liz" Strauss