by
Tiffany Matthews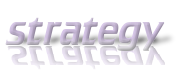 Can't Write? – Beat Writer's Block with These Simple Tips!
You've just had a nice cup of coffee to start your day. Your fingers are poised on the keyboard, ready to type away most of the day as you churn out page after page of your manuscript or perhaps articles that you need to submit asap. Forty-five minutes later, you're staring at the blinking cursor, the only sign of life on your still empty document.
Writer's block is inevitable, especially for those who write nonstop 24/7. Sometimes, we need to step back from that piece of paper and pen or laptop, to allow ourselves to breathe and find new ammo to write. For those struggling with blank page syndrome, here are some tips on how you can try and beat writer's block.
Take Long Walks
If you've been writing long enough, you know when your work is beginning to look like it belongs in the trash. Don't force yourself to write. Get out of your chair and take a leisurely stroll outside. Enjoy the scenery and observe other people around you. If you live near a park, walk there and take time to stop and smell the roses, both literally and figuratively. Your walk will invigorate you, clear your mind and allow ideas to trickle in gradually.
Travel
Travel is one of the most foolproof ways of getting over writer's block. All those exotic locations are sure to inspire you to write about your journey, the good, the bad and the ugly. Exploring new places will also allow you to learn about other cultures and their quirky differences. When you learn about another country and its people, you are broadening your horizon and expanding your understanding of the world.
Drive to the Beach
If you don't have the funds to travel far, the next best thing you can do is to drive to the beach. The beach is a favorite thinking spot, and many writers have one way or another spent some of their soul searching on the sandy shores of the beach. Breathe in the salty air and let the wind whip your hair around your face. Let the cold water soothe your tired feet and if you decide to stay until dark, take your fill of the starry skies as you lie on the sand.
Do a Quick Exercise
It's a little strange, but my former colleague swears by this. When she's stuck in a creative rut, she does a couple of push-ups to get her blood rushing. Some of her best ideas came along after experiencing adrenaline rush. Push-ups are not a must. You can do other quick exercises like going down the stairs and going up again. Make sure you're climb at least 4-5 flights of stairs so you can also work on improving your stamina.
Go on a Side Trip to Vegas
A trip to sin city, no matter how quick, is always entertaining. No two trips is ever the same. To spice up your little break, rent a limo with friends so you can explore Las Vegas in style. If you are traveling in a large group, rent a shuttle or van. Not in the mood for casinos? There are a lot of great restaurants to choose from or you can opt for dance clubs if you want to dance the night away.
Author's Bio:
Based in San Diego, California, Tiffany Matthews writes about travel, fashion and anything under sun at wordbaristas.com. You can find her on Twitter as @TiffyCat87
Thank you, Tiffany! New experiences are a great way to move past writer's block.
–ME "Liz" Strauss