Learning, Innovation, Collaboration
They Weren't Wrong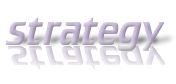 When I first became an editorial manager, it took me a while to realize that if I asked 25 people to revise a paragraph I would get back 25 versions, each version uniquely worded by the unique editor who did the work. I even did a test.
Not one of the edited paragraphs were exactly as I would've done it.
They weren't wrong. They were different.
Difference Between Wrong and Different
BigStock:
How do you make a pbj?
Ask 4 people how to make a peanut butter and jelly sandwich and you might be surprised to find that three of them make a pbj quite differently from the way you do. It's true. People have at least four ways to make something as simple as that.
Even more interesting is that most people have never considered another way to do it.
And when you suggest a different way, you might hear, "That's just wrong!"
But every way works. Every way brings about a positive outcome — something great to eat.
For the record, I like my peanut butter and jelly sandwiches grilled.
Rules of how we learned tend to tell us that another way — an other way — is wrong.
Check the etymology, wrong comes from words that mean …
"not right, bad, immoral, unjust"
"crooked, twisted, "
"that which is improper or unjust."
The sandwich making method that's not mine results in the desired outcome without being bad, immoral, unjust. It's not really crooked or twisted in the true sense of the words. So, other methods aren't really wrong — they are just different from how I do it.
What about the Rules?
I suppose you could argue that a sandwich "rules" dictate bread and filling.
I have trouble with dictates and the dictators who dictate them.
It's easy to close our minds and our thinking by sticking too tightly to traditional rules.
Every creative person, every jazz musician understands the value of tradition, but also understands when to stretch to innovate or invent something new.
Then would an ice-cream sandwich — cookies with ice-cream between — be wrong?
I don't mind if you say it is.
But I won't agree with that premise.
To me, it's just different.
Wrong needs more than different to be wrong.
Different isn't wrong.
It's just not the same.
Learning, Innovation, Collaboration Thrive on Different
In fact, different is where learning, innovation and collaboration begin. Learning, innovation, and collaboration, thrive on different. They wither when held to the binary judgment of right or wrong. When we begin to see different as neither good or bad, we can get to seeing new ideas, trying new ways of doing what we've always done, finding new ways that old things fit together to make new things.
What makes us valuable is our differences — the different ways we think and do things. Celebrate, welcome, and explore the differences we bring to the table. Bring your differences gently and with respect, but please bring your differences. We need them.
Different can be irresistible in the way it pushes us to rethink, rebuild, and grow.
Without different, an ice cream sandwich would never have happened.
We're all the same in the fact that we're all different. Don't hide your difference. Different is not the same as wrong. Different is a value of it's own. Find the thoughts behind different and get the learning, innovation, and collaboration going. Make a sandwich in a new way.
What's the most innovative sandwich you've ever made?
Be different. Be irresistible.
–ME "Liz" Strauss