by
Rosemary O'Neill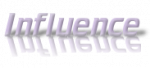 Follow-Through is Everything
There are two kinds of people in the world. People who are good at following through, and people who are frustrated, wondering why their plans never work out. If you can master the follow-through, you have already put yourself ten steps ahead of everyone else.
Consistent Practice
When I was first learning to golf, one of the hardest things was learning to move the club "through" the ball and take a complete swing. A lot of dirt was flung before I got the idea. And the muscle memory is part of the art.
The more you practice following through, the easier it gets.
Action Items to Practice Following Through
After conferences and events, record all of the contacts you made, and for each one, find a way to reinforce the connection within one week after the event. Ideally, you can find one small action you can do that will help move your contact's project along.
When you say you're going to do something, do it. Make this an ironclad, "prime directive."
Create a tickler file with reminders. Use the technology at hand to give yourself automatic reminders. With "reminders" now built in on Mac OS, and thousands of Android apps, you almost have no excuse.
Maintain contact information. Whether you prefer a stack of paper business cards or you pull them in with CardMunch, keep your contact information up-to-date and include notes about where you met the person.
Close the loop. We already discussed having your "ask" ready in case an opportunity arises. Get practiced at making that next phone call or sending that next email that will seal the deal. Don't just leave it out there hanging, and don't be the one waiting for your contact to call you back. Go get it.
Return your phone calls and emails. A good practice is to save some period of time (maybe at the end of the day) when you clear out the messages. Just delete the ones that are unsolicited and not of interest to you—they're just mental clutter.
Don't take on projects you don't intend to finish. Practice saying "no" as well! It's easier to follow through when you are focused on commitments that align with your goals.
How do you build your "follow-through" muscle? Do you use any tricks to support your practice?
Thank you, Rosemary!
You're irresistible!
ME "Liz" Strauss