By Ankit Singla
We already know that publishing high-quality content on your website can do wonders. But did you know that writing for other websites can help your business, too?
I'm talking about guest posting. Otherwise called guest blogging, guest posting can help bolster your brand and grow your audience. 
But in order to maximize its potential, your guest posts should be seen in authority publications. So, how can you do just that?
In this guide, I will show you how you can attract guest post invitations from credible and recognized websites as a way to grow your business.
Why is Guest Posting Important?
In the competitive landscape of online marketing, you have to maximize all your digital channels to stay ahead. According to the Content Marketing Institute (CMI), guest posting or offsite thought leadership plays an important role in your marketing funnel.
Guest-contributed content allows you to reach a new audience, strengthen brand awareness, and bolster your ties with niche influencers. In fact, if guest posting is done right, it could even generate quality leads and increase your revenues. 
How to Entice Guest Post Invitations from Authority Sites
It's pretty clear why you should add guest posting as part of your online marketing strategy. So, without further ado, here's a list of the things you need to do to gain guest post invitations:
Optimize Your Social Media Accounts
First things first: You have to optimize all your social media accounts. 
Consider listing all your social media profiles – Facebook, Twitter, Instagram, Google+ and LinkedIn. Then, set them up accordingly.
You can follow these steps to make your profile optimization much easier:
Pick a stand-out profile picture and/or cover photo.

Clearly explain what your brand is about.

Avoid too many buzzwords in the description section. 

Include crucial bits of information such as location and business hours.

Create a timeline for your social media sharing.
Your social media accounts are a crucial part of your online marketing efforts. So, make sure that people can search you on the social platforms I've mentioned, and optimize them well.
In addition, make sure to put your social media buttons on your website smartly. They should be clearly visible and accessible for your site visitors.
Position Yourself as an Authority in Your Niche
If you want authority publications to seek your content, it is essential to position yourself as an expert in your niche. You can begin by writing and publishing ten in-depth, relevant, and high-quality posts related to your industry.
To do this, you have to think of real value. Keep in mind that people are always thinking what's in it for them. If they don't find your content useful, it's more likely they leave your page and find another source. 
Simply put, before writing, think from your readers' perspective.
Writing high-quality content is one thing. Knowing what to write about is another. If you're running out of ideas for content to write, it helps to visit Q&A websites such as Quora. 
In the search box, type your keyword, and see what people are curious to know. Read related articles about hot topics and find a new angle. 
Tip: You can provide additional depth for your readers by combining concepts and ideas.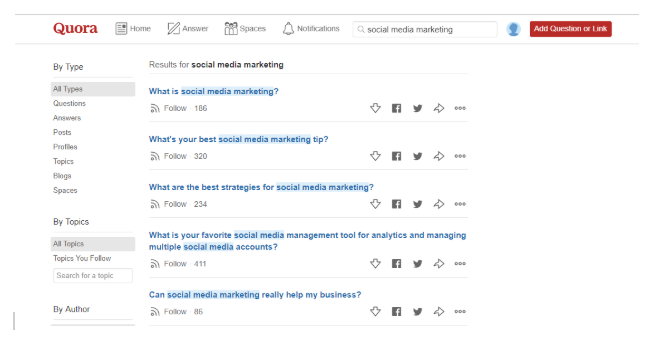 Make sure to include statistics, and only link to credible sources. Remember, you want to position yourself as an expert, so your content needs to be truthful, informative, and useful for the readers.
Also, keep in mind that your efforts should not stop with publishing insightful articles. To cement your position as an authority, you have to engage with your community as well. 
While it helps to answer questions and respond to comments, don't forget to stay transparent. Admit if you're uncertain, but offer to look into a query, and actually return to your readers with answers. 
Authority publications wouldn't only appreciate your honesty and effort but will also more likely think highly of you.
Publish High-Quality Content
Crafting high-quality content is non-negotiable when it comes to online marketing. It's one of the most effective ways to build credibility for your brand. Additionally, it is important if you want to position yourself as an expert in your niche.
Essentially, valuable content has the following characteristics:
It has insightful and interesting information about a particular subject

It follows proper grammar and spelling

It is easy to read and understand

It has quality images or video embeds on it
Again, the users should be on top of your mind when crafting a piece. Monitor social media so you can pick up the hottest topics and trends people are raving about. Then, research thoroughly about it and write an engaging, informative article that discusses it further.
And of course, don't forget about the other essentials: keyword research and a "can't-miss-it" title. Ideally, your headline should contain your keyword and spark interest to get users hooked. In short, you need a high-quality title, too.
Even if you have a top-notch blog, it would be pointless if it doesn't have readers. So, make sure that your titles are engaging enough to trigger readership.
I find the Headline Analyzer by CoSchedule very useful in gaining actionable insights about my titles. It scores my headlines based on several factors such as word balance and user sentiment.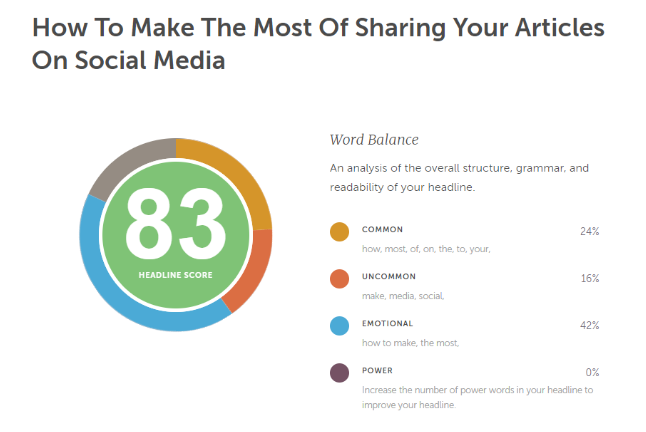 Share Your Articles on Your Social Media Profiles
Every time you publish an article on your website, share it on your social media channels, too. Make sure that it comes with an engaging copy that follows your brand's voice as well. 
If you've already contributed articles for other websites, be sure to thank the editor. This will allow your target publications to know that you've already contributed content for others.
It also helps to know what's the best time to post on social media. You can use Sprout Social's key data points about social media posting as reference:
Best day and time to post on Facebook: Wednesday at 11 am and 1 pm
Safest times to post: Weekdays from 9 am to 3 pm

Times with least engagement: Early mornings and evenings before 7 am and after 5 pm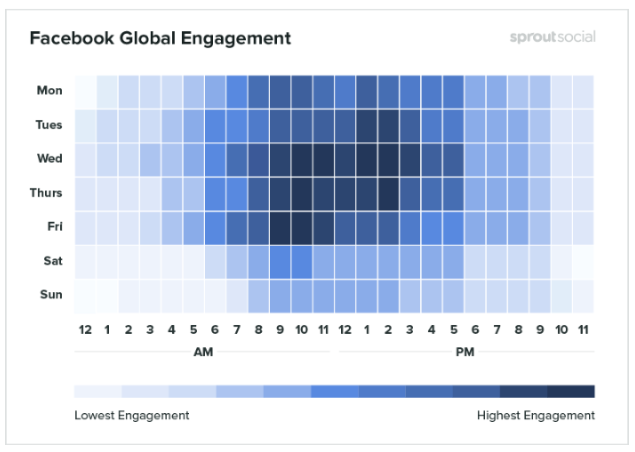 To reach more audience, try repackaging your posts for different networks. Remember that each social media platform is unique, and you'd want to make the most out of them.
One great example is turning your old post into a slideshow, voice over or a video tutorial that would go on YouTube. Otherwise, you can create infographics, which are perfect for direct uploads on Pinterest and Twitter.
In a nutshell, create something new from your previous posts. It's a great way to maximize your content and expand your reach.
Track Your Progress
Many marketers and entrepreneurs tend to overlook this step, which is very crucial in your marketing strategy. Tracking your work and progress is just as important as the other strategies mentioned above.
Having a spreadsheet where you can record the URL of your published articles is important for your digital marketing efforts. Whenever you contribute to other sites, you can refer to the spreadsheet. 
It would serve as a reference for your previous works, which you can include in your contributed content. Not only will your articles get more visibility, but it would also help bolster brand awareness.
As you strengthen your ties with certain publishers, you may offer to contribute regularly for them – say, one article per week. Update your spreadsheet every time you contribute a guest post, and monitor your progress. This way, you will be able to gauge how far you've come, and how else you can improve.
Conclusion
While guest blogging isn't something all entrepreneurs are used to doing, it's definitely worth it to give it a try. It's a great way to expand your network and reach more potential customers for your brand.
To gain advantageous results, remember to optimize your social media accounts and publish high-quality content. This way, you can also position yourself as an authority in your niche. Then, share your work and track your progress.
With consistent effort, your marketing strategy will surely bear fruit, leading to more traffic, leads, and even revenues.
Author Bio:  Ankit is a professional blogger, affiliate marketer, consultant, trainer, public speaker and founder of MasterBlogging, where he is passionate about helping people generate a full-time income with blogging. You can follow him on twitter at @iAnkitSingla