History Invents Itself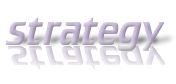 The town I grew up in had a population of 20,000 people. The school I went to kept the same kids in the same classes all through 8 grades … then many of us went to the same high school.By third grade the first week of school held few surprises. I suppose that way good in some ways.
But in one way that situation made for a terribly skewed view of how the world worked.
We grew up in a universe where the people rarely changed. That was true in too many ways.
We rarely changed in that
we were the same individuals with the same names.
we were the same in our relationships to each other.
we were the same in that we couldn't change or outgrow the stories we knew about each other.
The "kid who wet his pants in first grade" was still that "kid who wet his pants in first grade" on the day he graduated high school. And I can still tell you his name today.
Anyone who's ever attended a family or school reunion knows what this means. We live up to the stories that define us and sometimes when we get back to the people who were there when those stories first came to be, we revert to being who we were when the story happened.
We believe that our history defines our present.
Don't believe that. Claim the right to define your business and your life.
The Place of History in Business and in Life
We've all heard that history repeats itself. That those who don't pay attention to it's lessons are bound to end up learning them again. But not all of histories lessons remain important and relevant. And staying tied to them when situation, skills, and experience change isn't always a good thing.
That boy who had a bathroom accident at age 6 is now quite successful business man. The people he meets today never see him as that "kid who wet his pants in first grade." Part of the man's success is that he knows that story from the past might be true, but it's irrelevant. He doesn't let it define the person he is today.
The gorgeous cheerleader named "Cookie" who had straight As, personality, and the coolest crowd going for her in high school is now working as bartender in that small town of 20,000. She still tries to live the old stories, but they've faded.
History can be dangerous in it's ability to keep us stuck in the past. Like a fifteen-year-old hairstyle, if you're still telling a story from the past to define why your life or your business isn't good — the story isn't working for you.
Wisdom comes when we learn from history and use it to write a new and more successful story now. That's true of business as well as life.
Using History Strategically to Claim the Future
Once SEARS was the World's Largest Store and named a radio station WLS to celebrate that. The catalog won that title is gone. ABC bought WLS in 1960 and the SEARS Tower was sold in 1994.
Sears story of past success is irrelevant, unless they look at how a future SEARS might apply what they did in the context of a 21-century Internet environment. Even with the same vision and mission, Sears is in a new position with new conditions. They'll need to make new decisions, build new networks, and new systems to find the unique opportunities to build success — much as they did in the late 19th and early 20th Centuries.
Numbers are important and useful, but they are not as deep as the questions we ask. All numbers we have — sales numbers, revenue numbers, even responses to commercials, ads and blog posts — report history, the success or failure of we did in the past. We can set new goals and build new plans with numbers to measure them, but once we execute to where the measurement occurs that action is past. Those mile markers on the road, at best, show us how far we've come.
History can't drive the present into the future. The right questions will lead to our best true story now. A typical view of history and numbers will inform that, but the right questions will ask:
what were missed opportunities.
what behaviors always led to your successes.
what you've learned from wrong turns.
and what you want to learn to make your future stronger, faster, easier, more meaningful.
In other words, use history to benchmark how you've grown and to guide your path. But make your one true story about who you are and where you're going and why your history doesn't draw the picture only adds nuance to the colors.
Research and mine your history to know what was and might have been true once. Then interpret and reapply that lesson to the new situation, skills, and experience to use history to invent a new future — combining what you wish you knew then, what you know now, and the two offer unique future opportunities for you to go.
Are you using history to claim your business and life opportunities?
–ME "Liz" Strauss