Ideas and Infographics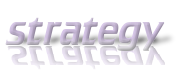 Changes in European Internet Access
The EU is in a digital race to decrease its dependence on financial services and improve its Internet access. What exactly is on this agenda?
Europe plans on making high-speed broadband connection available to all EU households by 2012 (a lofty goal given the time frame) and a 50% subscription rate of more than 100 Mbps by 2020. Because of the recession, EU countries are fighting to be the first to reach these goals in hopes of opening up opportunities for businesses.
So what does this mean to you? An increase in global Internet usage could mean more international business opportunities for you. To put this into perspective, let's look at a graphic that visualizes this race.

Click image to open full-size version (via Interxion).
According to the infographic, the UK is leading the pack in the number of consumers purchasing goods online. Moreover, it's B2B purchasers aren't that much further behind. Yet despite so many people purchasing goods online (79%), only 15% of businesses are selling goods online.
That means there is a huge demand not being met. So while businesses in Europe are slowly trying to lessen this gap, there is prime opportunity for your business to steal some of the international market share. Especially if you are already in the e-commerce business, there might be an opportunity to gain international exposure easily.
—-
Author's Bio:
Adria Saracino is a marketer and blogger. When not developing content strategies, you can find her writing about style on her personal fashion blog, The Emerald Closet.
Thank you, Adria!
–ME "Liz" Strauss
Work with Liz on your business!!