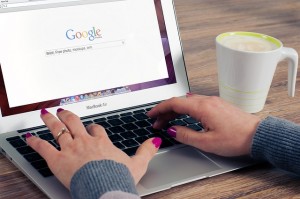 When it comes to running a business in today's digital age, the importance of one's website can never be overlooked.
Keep in mind as a business owner that millions of consumers are using the Internet on a regular basis to not only browse goods and services, but also ultimately buy what they need. As a result, your business should be front and center when it comes to making sure your brand is getting as much exposure as possible online.
With that being the case, have you reviewed your website as of late?
If so, are you happy with what you see? If the answer is no, there are a number of things you can do to improve the look and feel of your site.
Most notably, your website should be one that functions seamlessly, one that provides great value to any consumer willing to check it out.
So, when it comes right down to it at the end of the day, does your website pass the smell test?
Website Must Continue to Grow
In order for your business to reach out to as many consumers as possible, it is imperative that you make your website a priority.
Among the things you should be doing to put the Internet to work for you:
Review functionality – First and foremost, make sure you have a functioning website that does more than just opens up and sits there for viewers to look at. The site needs to come alive, giving consumers a reason to come back again and again. If your site is ripe with broken links, pages that take way too long to download etc. you are setting you and your brand up for potential failure. If this means hiring someone to manage your site regularly, do it. Ultimately, you will discover it was one of the best investments you ever made;
Stellar content – Given you have to fill your website, what better thing to put on it than stellar content? Write for your audience (consumers) in mind, pointing out ways to make their lives better when they buy your products and/or use your services. The content needs to be fresh too, meaning don't go several weeks in between posting articles. Also encourage your readers to respond to the content, as engaging them is one of the best things you can do.
Market Your Website Regularly
Marketing your website – You've likely heard the old adage about if a tree falls in the woods, does it make a sound? You could have the best website going, but what if practically no one knew about it? So that your website gets the brand promotion it needs and deserves, make sure your market it daily. Along with email blasts, social media, and press releases don't miss out on mobile marketing. Today's mobile marketing world is one where you really need to have your fingers on the pulse of what consumers want. Many of them are shopping for and ultimately buying items via their mobile devices, so make sure your website is up to such a task. That means have a website that fits comfortably on mobile devices without making it hard for consumers to see this image or read that sentence. Lastly, always make sure when you have any Ecommerce setup online that it runs smoothly. From when the consumer first gets on the site to the point he or she wants to go to checkout, avoid glitches. In many cases, consumers won't come back if they see your site is one full of speed bumps.
With all the potential your website likely has, it would be bad business for you to not utilize it to its fullest extent.
Take some time to sit down and review your site, seeing what works and what very well may need your attention, fixing any issues as soon as possible.
When you do, you and your site are likely to come up smelling like a rose.
As a business owner, what website advice would you have for others running companies?
Photo credit: Pixabay
About the Author: Dave Thomas covers business topics on the web.