by
Rosemary O'Neill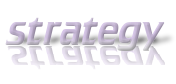 The Words Matter
The words you use every day surrounding your customers do matter.
Are you "driving eyeballs to a squeeze page?" Or how about "shutting down a trouble ticket?"
Used over and over again, these images start to permeate our corporate culture. And how do you think the "traffic" feels about being a tiny cell on your spreadsheet? Yes, they can tell.
Even the kitchen lunchtime conversation can have a long-term impact. Are you constantly hearing "war stories" about crazy or stupid customers? If you're hearing that on a regular basis, it's time for some vacation and re-thinking. Was that customer stupid to give you her credit card number?
Inject Positive Energy
The best way to address this issue is to start injecting different words and mental images into your daily conversations with colleagues.
Think of how beautiful Guy Kawasaki's word "enchantment" sounds (and his book is full of good ideas). Instead of "trouble tickets," what if you had "rescue missions?" What if you hung up photographs of your customers' faces in your hallway?
Today, as you go about your business, try to capture the negative, destructive words and think of alternatives that uplift, inspire, and energize.
How do you talk about your customers when they're not in the room?
Do your words matter to them and to you?
Thank you, Rosemary!
You're irresistible!
ME "Liz" Strauss