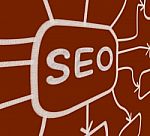 Name your top priorities as a business owner.
There is a good chance items like keeping your finances in the black, hiring and retaining the best employees and having the best customer service going are among things you zero in on.
With that said, where does maintaining a strong SEO presence rank? Wait, you are not even up to speed on SEO for starters?
For those a little late to the game, SEO means Search Engine Optimization. If you are not familiar with it, take the time to get familiar sooner rather than later.
With more and more consumers turning to online browsing and buying, business owners must have a solid website that ranks high on Google and other search engines.
When that is not the case, your site can be hard to find in generic searches, oftentimes leaving your competitor/s to rake in the business.
Finding the Right SEO Agency
In order to get your SEO game on and rank at or near the top of your respective industry when consumers search online, working with a knowledgeable SEO Agency is a necessity.
With many business owners glued to their finances, employees and more, knowing how to pick the right SEO agency can be a daunting challenge in some cases.
Among the factors to look at include:
The agency's history and reputation. Do they have a good record or a laundry list of customer complaints;
What kind of service are they going to offer and is customer service a top priority? Bad customer service can be detrimental to your company;
Does your SEO consultant/company stay on top of various changes in the industry? If they don't, you could find yourself getting the necessary advice a day late and a dollar short. From content to links, stay on top of what Google and others do and do not like (see below), allowing you to create the best SEO plan.
Need to Change is Important
Just as you have to make alterations in how you run your business, it is also important that your SEO provider adapt to ever-changing Google moves.
Keep in mind that Google is continually providing updates to its search algorithm during the year, so your SEO expert needs to stay abreast of such changes. If he or she doesn't, your search ranking will suffer for it.
While your SEO provider should know all the basics from A to Z, it doesn't hurt you as a business owner to be clued in on important facets of SEO. Keyword research and density, important backlinks, relevant content and how often you update your website are among the items you want to stay on top of.
So, feeling a little more up to speed on SEO?
If you're still facing questions without answers, consider some of these following benefits in having a strong SEO game plan:
Website experience – You want consumers coming to your site to have a positive experience. If your site does not provide this, you may not see them again, but your competition likely will;
Avoiding penalties – If your site's content is stale and/or duplicative or has that spam feel to it, Google could very well hit you with a penalty that impacts your PR (page ranking). Once that happens, it can take some time for your site to get back to a positive PR;
Optimization – Last but not least, having a site that is correctly optimized gives you the ability to enhance both your search engine visibility and also your stature within the online community. Google Analytics also allow you to get a better feel for who is visiting your site, therefore helping you customize your advertising and marketing outreach.
Making SEO a priority in your daily business tasks should not be an option, it should come as a necessity.
Photo credit:Â Image courtesy of Stuart Miles at FreeDigitalPhotos.net
About the Author: Dave Thomas writes for a variety of websites on topics such as social media and marketing your business.