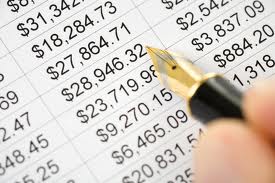 While saving money is a great thing for the small business owner, trying to do that at the cost of service to your company can come with a price. Unfortunately, that price over time can be lost business.
For those owners who are looking for an accounting software program, be it for the first time or to replace the one they currently have, a number of factors should always go into the decision making process.
Meantime, those business owners looking to outsource their accounting needs should do so with the idea that such a decision should be well researched. If you choose the wrong accounting provider, you could be left with more than just financial headaches.
In searching for the right accounting provider at the right price, remember to:
* Determine your needs – What got you to consider outsourcing your accounting needs in the first place? For many small business owners, their workforce size is manageable enough that they can hire an in-house accounting person and/or even oversee it themselves. In the event the company grows over time, then they can outsource the need if it becomes too big a responsibility for the person on staff. Take a look at your current needs, your projected growth in the next year or two, and if you will save more money by keeping the task in-house;
* Shop around – If you pick and choose the first accounting company you come across, you may get lucky, then again you may not. Just as in shopping for other important needs for your company, choosing an accounting provider demands the right amount of time too. Look at each company's financial stability, customer service record, any issues with the Better Business Bureau (BBB), rates, and its ability to meet your needs. At minimum, get anywhere from 3 to 6 quotes, giving you a number of providers to choose from;
* Look at more time in the office – In the event you do go with outsourcing your accounting needs, think of the time and manpower you free up in your office. Presumably, one or more of your workers has been or would have been doing accounting tasks for you. With the need outsourced, that person or persons can direct their efforts to other responsibilities. You also presumably put your accounting needs in the hands of a company that does this on a regular basis, meaning you should get quality service in turn for your monetary agreement with them. By outsourcing, you also lessen the need by one employee (at least) to have someone on hand strictly do accounting. You not only save on salary, but also health benefits, etc.;
* Impress upon security – Finally, whether your accounting needs are handled in-house or outsourced, security should never be taken for granted. Given you are dealing with personal information of employees including incomes, Social Security numbers, addresses and more, security needs to be prioritized. Make sure any outside provider makes security a priority, preventing you and themselves from running into any potential legal issues.
If this is the year you decide to outsource your company's accounting responsibilities, make it your business to run the numbers on which provider best fits your needs.
Photo credit: Zodiacproedge.com
Dave Thomas covers a wide array of topics for various websites, including gray hair treatment.