by
George Martin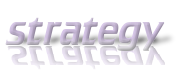 Images of America at work have changed dramatically since the recession started. Things are still not in a perfect shape. The unstable state compels the American workforce is transform constantly. However, something that really has helped small businesses to survive in the recent outburst of recession was outsourcing.
5 Ways Outsourcing Can Help Small Business in Hard Times
In the tight economy, it's essential for companies from all verticals such as entertainment, media, energy, healthcare, utilities etc to consider outsourcing paid work. Outsourcing — hiring an outside company complete work that otherwise would been handled by employees — is not a new concept. Small companies have outsourced tasks related to accounting, payroll processing, distribution, and more.
The flat economy compelled many companies to suffer huge layoffs. Still they needed professionals to handle certain tasks for them. Many small businesses opted for outsourcing to survive. They outsource non-critical jobs and enjoyed several benefits. For instance:
Outsourcing provides a better control over capital costs. Through outsourcing, small businesses managed to convert their fixed costs into variable costs, and avoid large expenditures in the preliminary stages of the business. Small business who outsourced became more attractive to investors because they were able to utilize more capital for revenue-producing activities.
Outsourcing also helps small businesses increase efficiency. Due to outsourcing, small business can lower development, research, distribution and marketing costs. Outsourcing companies enjoy an economy of scale and cost structure that give their company an important competitive advantage.
One obvious advantage of outsourcing is the clear reduction in labor costs. For small businesses, it's extremely difficult and expensive to hire and train staff for peripheral and short-term projects. It also can be difficult to hire temporary employees who live up to their expectations. Outsourcing, an the obvious solution, has helped companies use their trained employees on the tasks that serve the business growth most. .
Outsourcing companies can accomplish more in less time. In recession, small businesses need to attract investors and new clients, but at the same time, they have to cut corners to survive. Outsourcing has answered the dilemma and helped many small businesses start new projects more quickly and more efficiently. Small businesses with strong outsource partners accomplish projects in days that might have taken weeks or months, because those partners came with trained people with substantial support.
Last, outsourcing allows small companies to stay focused on their core competencies and key customers. Small businesses that sent peripheral business activities to qualified outsourcing firms are able to concentrate their best effort on activities that serve current clients well and attract more.
Most economists are of the view that though the recovery has started, the recession will accelerate the long-term trends of automation as well as the movement of workers toward different jobs in the service sector. That means that people will still be moving jobs.
Have you tried qualified outsource to help your business better serve your clients and customers?
Have you started an outsourcing service yourself?
The small business with outsource firm partnership can help us grow small business in these hard times.
—-
Author's Bio:
George is a keen writer and blogger. He takes interest in matters related to economic and finance and has his say in the niche. He has also written and crafted many posts for Isarates.org.uk and many likely blogs. Apart from this he has also gained reputation as an expert financial consultant over fifteen long years.
Thank you, George. Every freelancer and web design firm knows and shows the value of outsourcing what we're not good at.
–ME "Liz" Strauss
Work with Liz on your business!!