by
B. Lyttle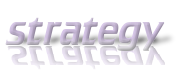 The Penguin Update by Google came into effect on April 24th, 2012. Although it received its fair share of contradictory criticism and appreciation, it made one thing very clear – the webmasters trying to trick Google by finding loopholes in the system and indulging in spam will constantly be weeded out, sooner or later, with every algorithm update.
How to Rebuild Rankings after the Penguin Update
If you're a webmaster who's still trying to figure out ways to rebuild a new SEO strategy after the Penguin update, these tips will help you recover your site from the oblivious pages to the top rankings that receive all the limelight once again:
1. Remove Irrelevant Links – Sure guest posting is a great way to get some free content while adding value to your site and giving your readers a fresh perspective on things. But if yours is a sports website accepting guest posts related to a completely different niche like cooking or finance, you're only paving way for your website to sink in murky waters. Get rid of all such links on your site that are not relevant to your niche.
2. Provide Quality Content on Your Website and Contribute Guest Posts to Relevant Sites – Buying backlinks is a quite popular SEO tactic and is gaining huge momentum these days but it doesn't always pay. Instead, it can lead to a lot of trouble for you when these paid links are automated links. If you have any such links or have any spam websites linking to you, contact the webmasters of these websites immediately and politely request them to remove these links.
It is best that you earn backlinks only from the sites that are relevant to your niche. The best way to do this is, by providing good quality content on your website that encourages natural link building of your website, as well as contributing guest posts to other established blogs in your relevant niche.
3. Vary Anchor Texts – If your SEO strategy was using your 2-3 main keywords as your anchor texts, there's no way your site could come through clean in the Penguin update because this clearly indicates spam links. And, Google's Penguin update's aim is to eliminate all spam.
While it is important that you are ranked for your main keyword, it's very important that your linking strategy should look absolutely natural, according to SEO experts at Click Consult. Avoiding any kind of pattern, especially in the anchor texts can take you a long way in SEO and in restoring the rankings of your website.
Make your anchor texts look natural by varying your main keywords, using brand names as anchor texts and others. For example, a main keyword like "Halloween Costumes" can be made to look natural by using anchor texts, like "90s Halloween costumes", "Halloween costumes for plus size men" and others.
Restoring your rankings after the Penguin update is not as difficult as it was at the time of Panda update. Though the Penguin update dropped the axe on a lot of companies, creating a spam-free site with quality and relevant content will help you climb the ranking ladder again.
Author's Bio:
B. Lyttle is a SEO expert with over 5 years of experience under her belt. She's a contributor for the site, Click Consult.com, the #1 SEO Company in UK.