Doing the Impossible Wasn't as Valuable as Doing One Thing

I worked my way into publishing through the back door. First I freelanced for magazines. Then I worked for a developer who built projects for corporations. Then finally one of the publishers hired me. My first title as a really publishing company employee was Executive Editor. I was delighted and excited to be taking on this new huge responsibility.
This happened long before personal branding. Tom Peters had not yet coined the phrase or the idea of Brand You. But if that had been vogue while this was happening, my personal brand for that stage of my career was clear. I even had named my self definition as …
I wanted to be the one person known through the industry who consistently did the impossible.
I liked the charge of solving high-risk problems. I liked the adrenalin rush of winning in a high stakes game when everything seemed unlikely. That's what challenged my intelligence and my creativity to higher level problem solving.
When I got to my new job, my desk was too empty. My job description and job role said I had to stay in the realm of possibility. The situation was so not me. Impossible situations weren't happening, because I had more time than I needed for everything. And other people's impossible situations were hands off to me.
It was boring.
When the situation gets boring, I do drastic things. I started thinking about what it is what we were doing. and a question struck me …
What if I used all of the time I had to do something of a drastically, emphatically, elegantly higher quality?
What if I changed my self-definition to
I want to be the one person known through the industry who consistently delivers the highest quality on schedule on budget.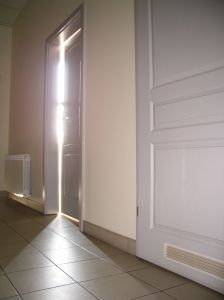 Doing the impossible consistently didn't seem as noble or valuable as doing the best quality work in the industry. That simple change in perspective pushed me back into learning.
Suddenly my desk didn't seem so boring or so empty.
I became a better publisher, manager, product maker and even a better person because I learned the value of a new way of thinking. Any work can offer an opportunity.
Next time you think what's in front of you is boring, look for the opportunity you could be missing. It could be a doorway to a new way of thinking.
How might a new view of what you're doing change what you're learning to get you where you want to go faster?
–ME "Liz" Strauss
Work with Liz on your business!!
I'm a proud affiliate of