by
Celina Conner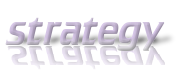 Put yourself in this scenario:
While shopping in your favorite store, a flyer of a newly launched product was handed over to you by a sales agent. The flyer did not say much, but the product has quite captured your interest. You wanted to know more but somehow the agent could not answer more of your questions. Instead, he advised you to look into the quicker response (QR) code printed at the bottom of the flyer. The instruction is just to scan the code in a place with Internet access using a mobile device (e.g. smart phone, tablet, etc.) app. You did as told and you get access to exclusive content, the history of the product, price quotes, and special promotions.
In this article we will tackle 8 steps on how we can use QR codes properly in marketing our products.
1. Identify your target market.
Knowing your target market is the first step in propagating the use of QR codes in marketing. Studies state that most technology-aware people and mobile device users are those in ages between 25 and 40. So if your business' target demographic is not in range, this marketing tactic might be more difficult for you to implement as it would be hard to encourage them to make good use of the codes.
If your target is in this age range, look into the ideal public places and the right media to post and distribute your QR codes. Majority of people in this age group are readers of newspapers and members of famous social networking sites like Facebook. So it's suggested to put your QR codes in portable magazines, newspapers and websites (as side panel ads) for your audience to comfortably scan the codes right in their homes, offices, etc.
2. Post on the right spots.
Aside from newspapers, magazines and social media for targeted customers, you may also post your QR codes in other places for potential others. However, you have to make sure that they are the right spots. Good examples are on business cards, giveaway coupons, storefront displays, restaurant menu, product label, e-mails, newsletters where the codes can be scanned conveniently.
Bad examples, in contrast, are in moving vehicles like trucks and public billboards because getting the image from there is not that easy. When you're moving, you most probably won't take close attention to anything than the road itself. Another bad suggestion is in airplane magazines and in risky zones because passengers are not allowed to turn on or connect to the Internet for safety. These are places where people will just ignore the codes, no matter how striking they are.
3. Give useful campaign information that will enrich their lives.
In using the QR codes, you have the liberty to post it just about anywhere as effective without changing the code every time you have an updated content. The good thing about the QR code is that it serves as a bookmark icon or shortcut image that links your website and content to your customers instantly. So you can just alter the content behind it for them to get a different experience and depth of knowledge every time they scan the code. This form of advertising is a living and evolving one. Hence you should take good advantage of it by providing rich information that will make them come back next time.
4. Link the QR code to a specific and exciting message.
A common flaw is to just link this two-dimensional tag to a generic company website or home page. You have to remember that these are mobile people that are scanning the codes. So instead of a lengthy text, you must incorporate a creative short video or direct them to the page relevant to their interest (e.g. freebies, contests, discounts, etc.) to keep them around.
For example, if they are scanning the code from the back of a multivitamin bottle, the recommended linked items would be the nutrition contents about the multivitamin, the benefits it brings and instruction to post their own testimonies of the product online to win prizes.
In most cases, when both the product and company are still not known, customers would want to see info on the product, its uses and promotions rather than take an overview of the profile of the company, manufacturer or distributor. If you're linking to a specific article in your web page, make sure that you have optimized pages for mobile devices.
5. Use them to get more "likes" and "follows."

You can link the codes to land into your Facebook fan page or Twitter account for a quick hit on the Like and Follow buttons. Attach an on-going contest or promo with it so people can be more engaged and you can establish a long-term marketing strategy after using the QR code as "bait."
6. Integrate the codes to extend your marketing ad.
A great example is that of the Victoria's Secret poster for its "Sexier than Skin" campaign. Victoria Secret had clutched into ingenuity when it placed the QR code right on the revealing area of the nearly nude models in the picture, to make users want to know more about the "secret" in their line of lingerie. People will always want to be surprised so position the code well in your print, instead of placing it in the most bottom part or the side lines.
Using QR codes is now a growing fad that will stay for years to come. It is an easy way to get customer information and track their interests by the content they access. If you use QR codes for marketing your offerings and brand, you are interacting with both potential and existing customers in real-time and entice them even more to interact with you. Posting QR codes is a fun way of advertising that is low-cost but effective when used properly.