Relational Reciprocity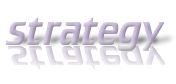 I don't play with every new social media tool. In fact, I ignore most of them. I've decided my view is that tools are vehicles for problem solving or uniquely rare opportunities for new learning. The former I go looking for when I need them. The latter show up without warning, but are few and far between.
Once the decision is made to participate, I'm in with "both feet." I'm a saturation learner, always have been. It shows in my 14+ years of dance training, my 8 years of theater, my 35 years of education and educational publishing … even in the way I took on blogging.
Reciprocity is Relational, Not Transactional
I've been exploring EmpireAvenue for one year now. The game and the sociology caught my attention and offered me something new worth exploring.
The premise of Empire Avenue is that a player buys shares in other players' participation on social media platforms across the Internet. So at first what fascinated me was the idea of getting a more rounded picture of the people who were playing the game and what was driving them — and also what would drive me.
Soon enough the game pushed the question of reciprocity.
The way the game is engineered, the currency I spend to purchase shares in your activity doesn't flows through to you at much less. Basically, if I buy 100 shares in you, you'll get a deposit worth about 10 of your shares. So complete reciprocity — for you to buy 100 shares back — is nearly impossible, even if my share price is WAY less than yours.
Yet some folks hold an unrealistic expectation of reciprocity — one that hurts their own success.
Their expectations seem to me out of balance with their best interests.
The reason I invest in your activity is because your shares earn value and deliver daily dividends. If I buy you I grow and pass on that growth to my shareholders. It's a perk if you buy my shares too.
If I wait for every winner in the game to come back to buy equal shares in me — some never will. Their share price will get higher as they grow. I'll lose the dividends I could have been earned while I waited for some transactional reciprocity.
Who loses in that scenario?
Me … not the winners I believe are ignoring me.
It works that way in everything. If I invest in you as a person, it's because you're growing, you add value by who you are and what you're doing. By investing in you, I grow too!
Reciprocity is relational. Not transactional.
Plant a seed.
Watch it grow.
Enjoy the flower.
Reciprocity is the flower — color, beauty, fragrance.
It's not "I cared for the seed. Now the seed cares for me."
The act of helping the seed grow provided a far more powerful payoff.
It's the same with people.
Choose Your Winners Wisely and Invest Unconditionally
An unforgiving belief in transactional reciprocity is a skewed form of not seeing the whole picture. When we close our eyes to seeing all point of view, we defeat ourselves — or as my mom would say "Cut off own nose to spite our face."
And you can't smell the flowers without a nose.
So if you've been hoarding your attention because someone's not paying attention to you … could be you're at the losing end of that idea. Look for the flower in the attention you're giving. Not the seed of attention that you think you're owed.
Build relational reciprocity by investing in what you're willing to grow.
Choose your winners wisely and invest in them unconditionally.
Value the resources you're investing dearly. Then offer them without fear.
For the most important, don't hold back the blood, sweat, and tears.
See the flowers in the seeds even before you start helping them grow.
And keep your nose.
Be irresistible.
— ME "Liz" Strauss