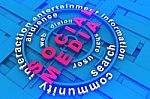 Social media has been proven to be an effective tool for performing a wide range of business tasks, from marketing to recruiting. As such, businesses around the world are adopting social media at a rapid rate.
If you have already joined the social media fray, you should know that you need to invest a substantial amount of time and effort in order to be successful on social media. One thing you can do to make your social media activities easier and less time-consuming is to use social media automation tools.
Here is a look at three great tools that you can use to automate your social media efforts.
Post Planner
If you want to promote your business and engage with consumers effectively on social media, you have to make a point to share interesting and helpful content regularly.
Post Planner can help you save time and effort by automating the publishing of content on your Facebook page.
This tool enables you to publish content based on a predetermined time schedule; target your content based on details such as age group, gender and education level; look for trending content and add it to your queue; crowd-source content from other people who use Post Planner; access a database with thousands of updates to find new ideas for updating your status; and upload bulk posts.
Additionally, it can perform simple analytics to show you the percentage of users who "liked", clicked or commented on a certain post.
According to the article, "3 Great Tools to Automate Your Social Media", Post Planner comes in four different versions, including the free Pro Planner and the paid Guru, Master and Agency plans.
Dlvr.it
When you have new content to share, you want to post it on all your social media channels. However, it can be time-consuming to do this if you have many posts to share on a regular basis.
Dlvr.it is a tool that you can use to deliver content to multiple social media networks.
All you need to do is specify the source and destination of the content. Whenever you create a new post, Dlvr.it will send out your updates automatically.
Currently, this social media automation tool supports Facebook, Twitter, LinkedIn, Google+, Delicious and App.net.
Social Oomph
Evergreen content is content that will not be outdated.
As your social media following grows, you will have fans or followers who have never seen some of your previously posted content. So, when you post content that is evergreen, you should continue to share it in the future.
Social Oomph features a queue reservoir that allows you to add content that you want to re-share to a queue, and you can specify how often the content should be shared.
Also, you can create variations of a post, so that you will not send out identical posts when you re-share content. Social Oomph can also help you find the right people to follow and monitor your social media activities.
Social media automation tools are becoming more advanced and useful.
If you do not have enough time to manage your social media activities, you should try using one of these tools.
Photo credit: Image courtesy of ddpavumba at FreeDigitalPhotos.net
About the Author: John McMalcolm is a freelance writer who writes on a wide range of subjects, from social media marketing to Cloud computing.