Guest Post
by Riley Kissel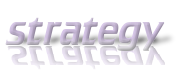 On May 11th, House Speaker Newt Gingrich announced he's running for President of the United States. According to CNN, he officially announced his intentions to run via the popular social networking site, Twitter.
Anyone who takes their online marketing seriously needs to pay attention to the 2012 election starting now. Political action at the national level was always executed with the intent to cast the biggest net possible, similar to business advertising, but those tactics are changing. In traditional politics the customers transcend all market "types". There's a particular focus put on the means to reach everybody all at once through television or radio, because votes can come from anyone, kind of like how money can leave anyone's pocket and go into your business. But today's political arena is focused on strike force access to niche markets through social media, with the expectation that these strikes will go viral and the effort will be more cost effective than alternative mass-media means. Your entrepreneurial arena is undoubtedly the same.
President Barack Obama is estimated to raise $1 billion dollars for his re-election campaign. This number is unprecedented in presidential politics, but it won't be for long. President Obama's comparatively enormous war chest is the result of his presidential efforts back in 2008. Obama was the first national politician in American history to utilize the power of social media and social networking effectively. Nearly half of that figure was attained through donations of $200 or below made online. It wasn't that Obama pulled the right strings, it's that his team saw the possibilities of these online marketing techniques when opponents hadn't yet. Never again will a serious presidential contender not have Twitter and Facebook accounts.
What about You?
Consider then, what this says about the future of social media marketing as it applies to your business. I'm assuming you don't have presidential ambitions, but you can still relate. If no competitor is Tweeting or updating a Facebook status, why aren't you? If they are, you need to right away. It's going to be hard to compete against someone who can instantly notify their customers of sales when all you have are weekend coupons. Find an online marketing consultant who can help you get started. Once you're active in social media, it's time to utilize it effectively. Big announcements need to be made on it. Subscribe to competition and do a little (perfectly legal) espionage. These are important tasks to achieve when you're getting your social network foot in the door, and consultation will help.
Television was perhaps the most important communications invention of the last century. People often forget that it wasn't until the Nixon-Kennedy debates of 1960 that the world began to understand the potential of its power to influence and persuade. The Internet will no doubt be the most important piece of communications technology for at least the first half of this century. Don't wait to let its power start working for you.
——
Riley Kissel is a freelance writer who covers many industries with style. You can find out more about him at RileyKissel.com
Thanks, Riley, for simply showing how great thinking has built great success.
–ME "Liz" Strauss
Work with Liz on your business!!