Bill Gates described the Internet as the "town square of a global village".
It's made the world seem a much smaller place, connecting roughly a third of the total population. And for small businesses it's opened up huge opportunities.
Reaching potential customers in Sweden or South Africa is almost as easy as communicating with those across a (literal) town square.
But although national barriers are becoming less important, language barriers remain. The idea that everyone speaks English online is no longer the case.
In the last decade, the number of Arabic speakers has soared by 2501%, while Russian use has risen 1826%. This compares to just 301% for English-speaking users, according to Internet World Stats. And Chinese is soon set to take over as the dominant online language.
While only a quarter of users speak English, it accounts for roughly half of all web content. Although many people speak it as a second language, research by the Common Sense Advisory found that 85% of online consumers wanted information in their mother tongue before making a purchase.
This means monolingual companies and content marketers face a huge amount of competition to reach a dwindling proportion of users.
Getting your blog or website seen in the crowded English-speaking marketplace can seem an almost impossible task. In contrast, it's much easier to climb the search engine rankings in foreign languages.
For small businesses, this means marketing in Portuguese or Japanese can be an easy way to win new customers. Whether you're selling handmade jewellery or web design services, you can tap into demand all over the world. It might seem daunting at first, but here are a few tips on getting started.
1. Choose your markets
If you've already got a well-established website, the chances are you're picking up visitors from other countries. There are plenty of free tools such as Google Analytics which can tell you where your web traffic is coming from.
But if you have a hunch that your ebooks or vintage clothing might be popular in Japan, then there are several ways to test the waters.
Start by translating your main keywords into the target languages, and use  tools such as Google Adwords to analyze the search demand and competition.
If you're undecided, translating your homepage and information about your main products can give you a feel for the demand. If customers "bite", then it's worth translating the rest of the site.
Use your web analytics to identify countries that are driving your highest-quality traffic. Here's a screenshot of Finteza reports on which locales are currently working well for a business: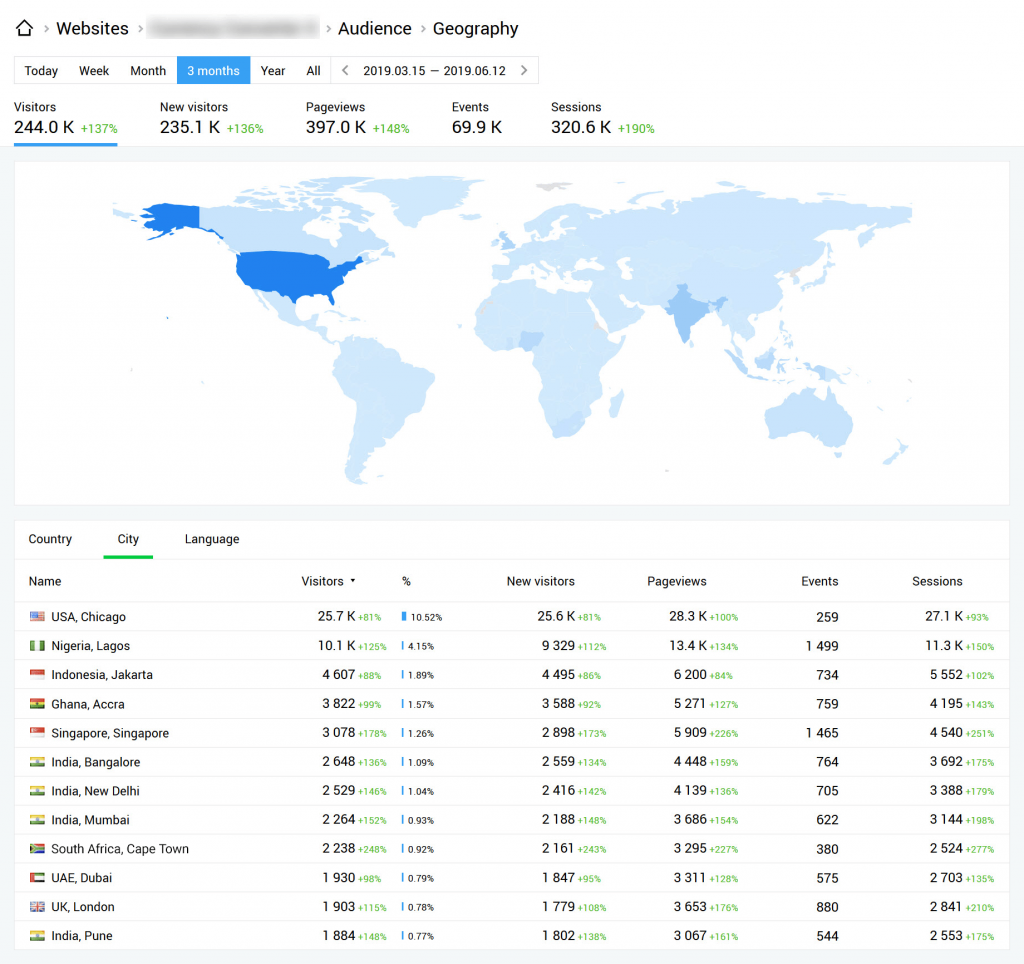 2. Don't get lost in translation
A little local knowledge goes a long way, especially in online marketing. While automatic translation tools offer an easy, free solution, they tend to produce over-literal results, with no awareness of context. It's best to find native-speaking translators who can make sure your carefully written prose sparkles in the target language.
And don't forget the value of appearing local. If you're targeting French Canadian speakers, remember there are many differences from the language spoken in France. Getting the spelling or  vocabulary wrong can be jarring to readers. For example, Canadian shoppers magasiner while their Parisian friends faire les courses.
 3. Optimize and localize
Search engine optimization is the key to making sure customers can see your website. Localize your title tags and meta descriptions. Although translating your main keywords is a good start, it's important to remember that direct translations aren't always the best choices.
Italian searchers will often mix in English keywords – for example, using "voli low-cost" for "low-cost flights". It's a good idea to check your list of keywords with native speakers.
Search engines tend to prefer sites that appear to be local. Registering a top-level in-country domain name, such as .fr for France or .de for Germany, will help put you on an equal footing with local competition.
The good news is, there's generally less competition for top-level domains in other languages. There's a much better chance of securing the top prize of a website name with your main keywords, such as mykeywords.ru
It's also worth considering speakers of other languages in your own country. BestBuy and Amtrak (as well as numerous smaller American companies) have seen huge surges in sales by targeting the growing Spanish-speaking population in the United States.
Use Text Optimizer (English and French) to identify key concept around your niche and craft your SEO strategy accordingly:
4. Make it easy for customers
The way we shop (online and offline) varies across cultures. Learning about local preferences can be a big part of persuading customers to buy.
While Americans love their credit cards, Germans tend to be wary of using them online, and often prefer bank transfers or invoices. The French still like to use checks, while PayPal is popular in many countries.
Research everything from consumer rights to postage costs before launching your site to avoid any surprises. For example, German consumers usually have no less than 90 days to complain and ask for a refund after purchase!
Fixing your slow site is another great way to get more customers, regardless the locale.
5. Hire international teams
I know it is easier said than done, but having people from other countries in your team will give you an insider's perspective into those locales.
Fiverr allows you to see which countries freelancers are from, so does Upwork. Hiring international employees and freelancers is easier than ever.
Make it a good tradition to talk to all of them on a weekly basis and let them collaborate among one another. This is how your whole team will understand different cultures and regions better.
Setting up a cloud PBX system will allow you to effectively manage your international team and keep everyone aligned.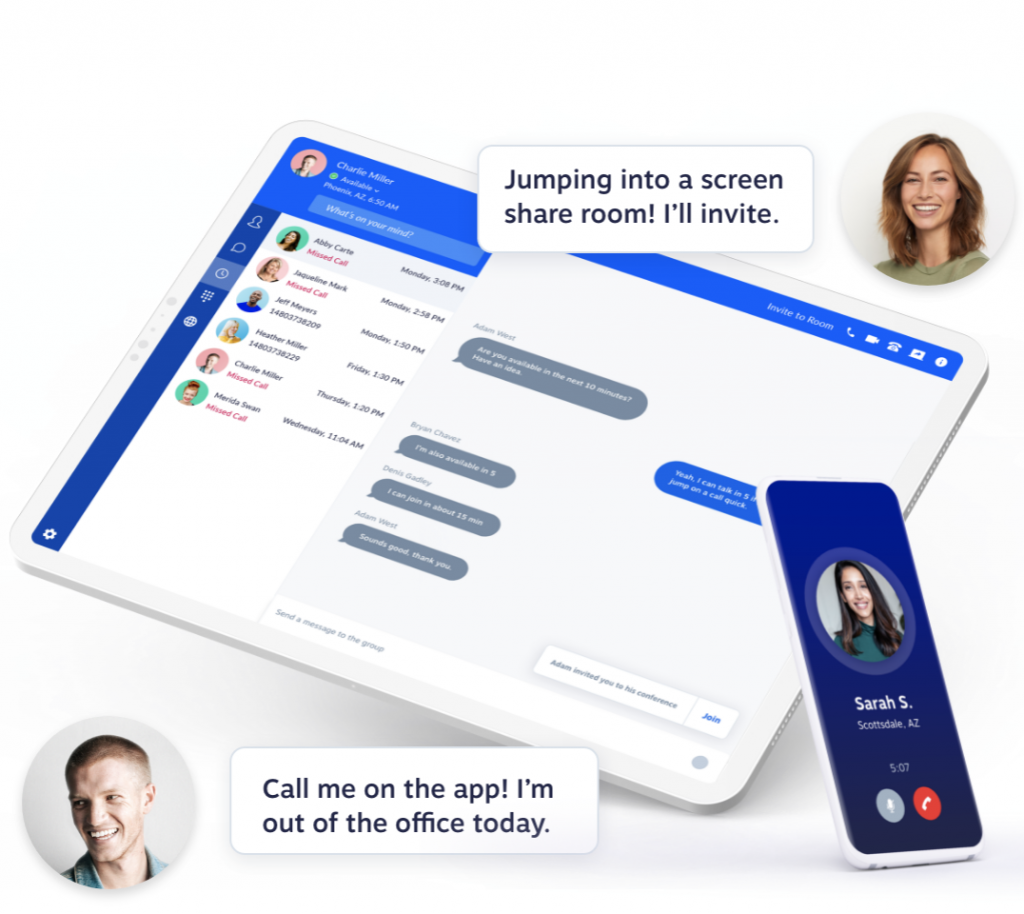 6. Be social!
Social media used to be seen as a fun way of passing the time, but not serious enough for business. Of course, this has changed, and companies of all sizes now find it's an essential marketing tool. According to Maxwell Hertan of Megaphone Marketing,
The right social media marketing strategy can net your business MAJOR wins. Whether those wins are sales, sign-ups, leads, whatever. Social can do it for you.
And this isn't just in the English-speaking world – more than half of tweets are in foreign languages.
It's relatively easy to set up separate Facebook and Twitter feeds in different languages. If you don't have the time or linguistic ability, hiring locally based social media managers can be an easy solution.
While these are the most popular worldwide, they aren't the only ones. LinkedIn is a good way to reach the business community, while the Japanese love Mixi and Cyworld is wildly popular in South Korea.
Find  blogs and forums where you can share your interests. They're great ways to pick up knowledge, share expertise and start to build your reputation.
It can be tough at first to find your footing in the international marketplace. But a little time and effort can put your small business on the path to global success.