by
Tara Hornor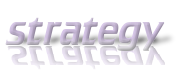 Many affiliate marketing programs claim users can make thousands of dollars a month by doing nothing. Sure, there are a few big-time marketers and businesses that have made wads of cash through affiliate marketing, but this is the exception. Many programs claim marketing through affiliate programs are a piece of cake, but for every affiliate marketing success, thousands of businesses have failed to make a dime.
Is Affiliate Marketing Right for Your Business?
Most businesses engage affiliate marketers as a strategy to extend their reach. To attract quality affiliates you'll need to offer high commissions on sales, but this can cut deeply into your profits. Depending upon your margins, your business may be able to support affiliates or you may find it more effective to market on your own.
If you can't support affiliates, you might consider performing the affiliate marketing role on your own. If you have a strong market or a strong marketing background and your firm has the capabilities, find other products and services that you can market alongside yours. This is a perfectly acceptable affiliate marketing arrangement that benefits you, your customers, and the other companies involved. Some companies actually start out by marketing affiliate products to build a market while they're still working on their own product line to offer.
You may consider this if you find that you cannot currently create these extra products and services your customers want. For example, you may want to sell insurance for your products. Instead of self-insuring, you could simply sell insurance as an affiliate, make a little money, and everybody wins.
How to Make Affiliate Marketing Work
Not every business can effectively use affiliate marketing. If no one in your company can focus efforts entirely on affiliate marketing for a couple of days a week, maybe affiliate marketing programs aren't for you. Affiliate marketing isn't about sitting back and collecting money. It does involve work – and lots of it. Here are a few tips for success in affiliate marketing:
Send massive amounts of traffic to affiliate websites.
Associate with reputable affiliate programs only.
Look for programs that pay high commission rates.
Look for programs with products you'd want to buy.
Create relevant content for affiliate programs.
Relevant Content is Essential to Affiliate Marketing Success
Relevant content is vital to the success of any affiliate marketing plan. Choose affiliate marketing programs in line with the type of content offered. For instance, if the content on a site is about dogs, visitors would not be drawn to click affiliate links to chocolate or shoes. Neither is relevant or related to the subject that attracted the visitors.
Also, blend affiliate program links with content but not deceptively. The affiliate links should be in keeping with the general flow of a page. Otherwise, affiliate links will appear out of place. But don't forget you can use affiliate marketing with more than a link-based program. Learn to upsell other products and services that may be of benefit that you market as an affiliate.
Getting Started in Affiliate Marketing
Before starting out with affiliate programs, it is essential to read up and glean from the success of others. There is a great deal of information online about affiliate programs. Don't be taken in by get rich quick books or blogs promising millions. Steer clear of outrageous claims and put your nose to the grindstone. Scour the web for reliable resources and test different programs.
Some types of affiliate programs are effective for some sites, while other programs work better for other types of sites. Experimentation is necessary to find your sweet spot. Don't expect to be an overnight success. It takes knowledge, time, and effort to succeed with affiliate marketing programs. Succeeding with affiliate marketing can be an exercise in trial and error, but it can be worth it in the end.
Author's Bio:
Tara Hornor writes about marketing, advertising, branding, web and graphic design, and desktop publishing for PrintPlace.com a company that offers online printing for print marketing media. Find her on Twitter as @TaraHornor .