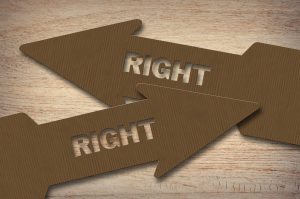 Business directories represent a proven way to be found on Google search. While directory sites don't enjoy the same SEO clout they once did, they can still improve organic search rankings, especially when local searches are conducted.
The main difference related to how directories affect SEO today as compared to ten years ago is that they no longer improve a site's backlink profile. As Google has evolved, so has the algorithm for search engine optimization (SEO), ensuring higher quality sites with relevant content always rank highest.
There are different types of business directories and it is important to recognize the differences. Featured web listing sites are high-quality directories you want to focus on as you get business listings setup. These types of directories have a better reputation. Sometimes you have to pay a fee to be featured on certain directories. Many are free though.
Below are 10 things you should remember about business directories and SEO.
1. Be careful about which directories you join. Review the site first before adding your business to the directory. The legitimate web directories that you want to be included on will edit your listing. You don't want your business name in a directory if the directory does not have strict editorial requirements, it can actually have a negative impact on your website ranking if the directory is one of the low-quality sites.
2. Getting your listing setup "right" is important. In cases where the service your business offers is specific to a particular country or region, then you list your site there. When submitting your website information to a directory, always use the official website name. In the description section of your listing, do not use words like best or cheapest. These superlatives may be edited out by some directory sites and also make a negative impression on consumers.
3. Business owners are losing business if they don't add their listing to well-known directories. This is true even in small towns where you might think everyone knows everybody else, and that ever resident knows about your business. There are always visitors and new people moving in who might be looking for the service or product that you are selling.
4. Be sure to add your name to the Google My Business Directory. Since Google drives this directory as the largest search engine, you want to be sure to get your free listing here. By not taking advantage of your free listing, you might be opening the door for a competitor to hijack your listing by adding their own phone number to your phony listing. Not only can business be lost in situations like this, but your business reputation can also be affected if the company under-performs using your name and Google listing.
5. When you create your Google my Business listing, be sure to remove the check from the box that says, "make this my website address on Google search and Maps." This is important because if you leave that box checked then the free URL from your Google website will be used and substituted for your corporate website address, possibly losing traffic you want that is directed instead to your corporate site.
6. It is always a good idea to track your directory signups. That will allow you to review the progress made. This will also prevent you from signing up for a directory more than once which can be confusing for customers if somehow they both go through the system.
7. One of the reasons online databases are so valuable to business owners is because they direct mobile search. Considering the growing number of local searches and how people traveling through your town are prone to conduct a search for restaurants and other businesses via their mobile devices, competitive businesses who want to compete should always be sure to add their business to high-quality local directories.
8. Different search engine directories are aligned with that particular search engine's map. There can be a lot of overlap between the directories. For this reason, it is not always clear how to categorize a listing. Proceed with caution or ask questions. Some directories will change your category if they think you chose the wrong one.
9. Using a good online ranker tool is recommended as a way to monitor your competition and how well their pages are doing in search results. Some tools to check out are Ahrefs, Alexa, and Rank Tracker (plus, there are many more SEO tools and plugins out there to check out). When revising your corporate strategies, it is always helpful to understand how well your business is doing in comparison with your competitors so that you can make adjustments as necessary.
10. Directories worth mentioning and adding your company information to are: Jasmine Directory.com, DirJournal.com, Aviva Directory.com, and Alive Directory.com. These are reputable business web directories because they're all apply a high editorial discretion. Local directories such as Yelp.com, Yahoo Local Directory, and Bing My Places represent high-quality options to get your name out to local consumers who are looking for local businesses.
Here's a list five directories worth website your business into:
Getting listed on local directories makes good business sense. According to Nielsen in 2016, 74 percent of consumers check review sites when online looking for information. Yelp is a popular local directory.
With millions of eyes on the site daily to get information before spending decisions are made, this site represents and important option for business owners. Based on this data, there is no reason not to claim your free Yelp page. Facebook is another popular review site where you can claim your free business page.
It is important not to automate your directory submission effort. You want each listing to b unique in some way. By considering this important fact, search engines will work in your favor and you are less likely to be penalized.
Conclusion
It is clear that more business is done each year on the internet. Even in cases where consumers want to see and touch the merchandise before buying, many people are doing their research first online, before driving to the store. Business owners who want to compete in this digital world where companies are evaluated online before buyers show up at the store, must recognize the power of local searches or risk being left behind by savvy competitors.
Taking advantage of the free listings on directories that are compliant with Google means you will benefit from the power of this monster search engine. Reviews sites are also being used to decide where to go to get what they need. Trust can not be underestimated when courting new buyers.
As mentioned above, not all business directories are created equal. It is important to be discriminating when adding your business to a business directory. Be sure there is a strong editing staff and they don't accept "spammy" listings for non-businesses. The directories mentioned in this article represent excellent options for business owners. If you sign-up with these directories, your business will benefit from the exposure.
Image source: Pixabay