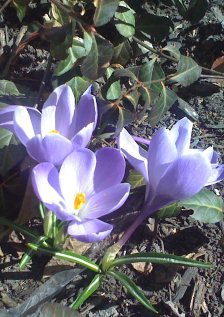 This week was week of the same conversation. Clients — businesses and individuals — were stuck in the noise. They had lost or never found their signal. They didn't know who they were trying to be. I kept hearing about folks being everything for everyone, doing everything that everyone could need.
When I'd say, "So what, who, does that make you?"
The answer came back in a passel of words — mushy and undefined — unfocused and noisy. The answer was really. "We'll be whatever, whomever they want us to be."
They were floating without direction, changing ideas with every shiny new thing. Wandering aimlessly. What they couldn't see is that no one else has the information, inclination, or time to do the work for them. To the rest of us they are so much noise with out signal.
We all have too much noise. Road traffic, little hassles, things that break and don't work as they should. What we look for in the people and businesses that attract us is a clear signal of who they are and what they do. That let's us know that we can count on them to be what they say they will be.
All winter the tiny crocus only does one thing — gather nourishment so that every spring it can show us outstanding flowers. A crocus knows what it does and it does it beautifully — without saying a thing. That strong purpose — that signal — makes the noise around crocus fade into irrelevancy. People who love crocuses know them, seek them out, and bring them home to their gardens and their fields.
Have a strong signal and rise above the noise.
What's the one thing that you want to be known for? What's signal sets you above the noise?
–ME "Liz" Strauss
Work with Liz!!