by LaRae Quy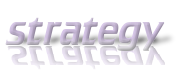 It's an Inside Job
Someone needs to tell the political candidates that personal empowerment is not about power over others. Rather, it is understanding that you are in charge of your own life.
People who are personally empowered know that happiness is an inside job. They don't wait for someone else to make them happy and they can take care of their own needs for affection.
You Are Responsible For Your Own Actions
In other words, there is no finger pointing and blaming others for your lack of performance. You are willing to take responsibility for your actions. OK, so now it's very obvious that most political candidates have no personal empowerment—they are just power hungry.
I make this distinction between power and personal empowerment because they are two very different things and people often assume that to be empowered is to be powerful.
Wrong.
Empowerment is a process where you do something, reflect on your actions, assess whether you made the right choice—and why—and continue on. This progression is a very important piece of the puzzle because personal empowerment acknowledges complete responsibility for self and the choices that are made. It is strong enough to look at itself and say, "Badly done, Emma. Badly done," and then move on, taking with it lessons learned from the experience.
Personal empowerment is not for wimps. It takes a strong character to look at oneself with honesty and decide what to keep and what to throw out.
Where To Begin?
Life unfolds in phases. As we look back over time, we can see when we felt empowered and when we did not. Each time period has it's own characteristics.
We all spent time as students when our lives revolved around classes, teachers, and other students. The academic calendar was central to all of our planning. Life as a student is a unique time.
Similarly, we are always in different phases of life as we mature and circumstances change. Life is a series of interconnecting phases. So when we stop to take that honest look at ourselves, we will be empowered only to the degree to which we understand what phase of life we're in.
Our life is bigger than a single moment. The things that we cherish, the goals that motivate us, and the issues we wrestle with are connected to the period in which we currently find ourselves.
We feel lack of personal empowerment when we are unable to make choices that are always in our own best interest. Indeed, it is impossible to feel empowered if we cannot identify the issues that hold us back. We feel out of control when we try to live up to the expectations of others. We give power over our life to others when we allow them to define success or achievement.
But when we let others generate ideas and solutions for our issues, we are no longer taking the lead.
We become the ultimate follower when we are no longer the leader of our own life.
Dig Deeper Into the Now
As an FBI counterintelligence agent, the first phase of a recruitment operation was to identify the target. This meant collecting as much information as possible about the target's past and current situation, as well as aspirations for the future. Every investigation starts with understanding the nature and character of the NOW phase.
Here is a list of typical questions used in FBI recruitment operations to help agents get clarity about the issues and specific needs of the person we're investigating. These same questions may also help you define the phase of life you are now living in. It is impossible to attain personal empowerment without understanding the nature and character of your current phase of life:
When did this current phase begin? Identify the boundary that separates this phase from previous phases. The boundary may be a transition (a new job, relationship, or a new city), an event (marriage, divorce, death, children), a discovery, or a decision (a different career or going back to school).
Who are the key people in your life during this period? What role does each play? Which relationships are satisfying? Disappointing? Why?
What events characterize this phase? They may be personal or professional events.
What are the major opportunities and responsibilities that characterize this phase? How do you spend your time? What interests you most? Least? What is most creative about your life during this phase? Most demanding?
What characterizes your inner state during this phase? How would you describe your spirituality? Reflections? Feelings? Do you journal?
What is your physical state during this phase? Are you healthy? What are your health challenges?
To attain personal empowerment, it's important to understand the key issues in your life and decisions you are being asked to make during this phase.
What kinds of thoughts, impressions, experiences, etc. came to you during this exercise? What are some key insights in this phase of your life? How do these empower you?
—-
Author's Bio:

LaRae Quy was an FBI agent, both a counterintelligence and undercover agent, for 25 years. She exposed foreign spies and recruited them to work for the U.S. Government. Now she explores the unknown and discovers the hidden truth via her blog Your Best Adventure. You can find her on Twitter as @LaRaeQuy
Thanks, Larae!
—-
Be irresistible.
–ME "Liz" Strauss
Work with Liz on your business!!