Guest Post
by Adria Saracino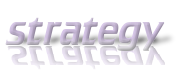 It is hard to imagine a small business hiring one person having any lasting effect on unemployment in the UK. After all, the rates are now at a 17-year high. However, new data suggests this is the case; that small businesses can in fact reduce unemployment.
Simply Business. a company that provides insurance for small businesses, conducted some marketing research after new unemployment data was released by the British government. Of the small businesses surveyed, 27% said they plan to hire at least one employee in the next twelve months. And all of the sudden, that "one person" quickly turns into over 300,00 new jobs across the market.
Simply Business created the following UK unemployment infographic to display the effect small business owners have on the economy.
Click this link to see the full-size infographic.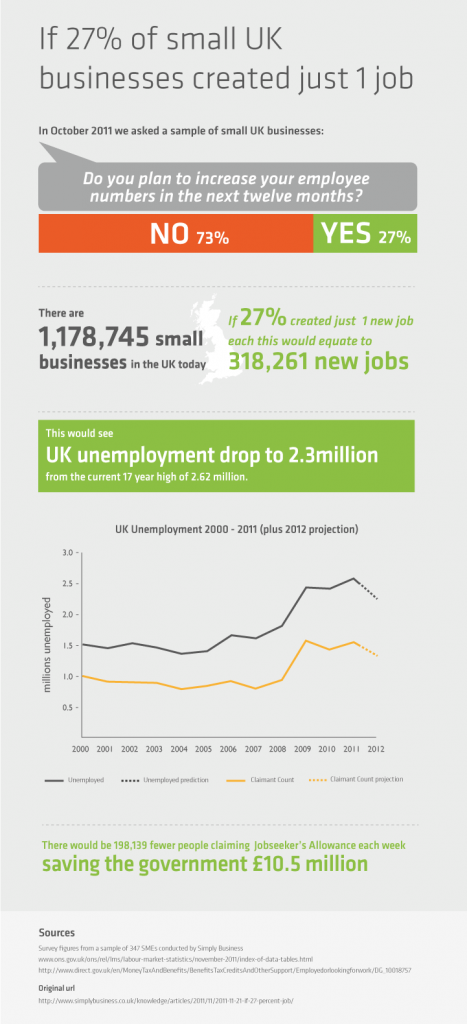 Jason Stockwood, CEO of Simply Business, said:
"The optimistic picture these small businesses paint is heartening in these tough times. When you consider that SMEs account for 99.9 per cent of the total enterprises in the UK and provide over 59 per cent of the jobs in the private sector their continued success and growth is key to our economic recovery."
With such a large number of new employment, there would be an estimated decrease in over 190,000 people claiming Jobseeker's Allowance, resulting in the government saving over £10,000,000 each week.
Are you the owner of a small business? And if so, do you plan on hiring anyone in the next twelve months? If so, you just might end up being part of a large decrease in unemployment rates.
————————————
Adria Saracino is the Head of Outreach at Distilled, a creative Internet marketing agency. When not connecting with interesting people on the web you can find her talking about style at her personal fashion blog. Follow her on twitter @adriasaracino to stay in touch.
Thanks, Adria!
–ME "Liz" Strauss
Work with Liz on your business!!