A Mixture of Key Personality Traits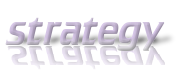 For the entrepreneur, the early months of developing a start-up are some of the most hectic and arduous: you need to secure financing, explore legal limitations, and forecast your financials for the years ahead. You need to take your idea and turn it into a product or a service, along the way keeping a close attention to quality, profitability, and logistics. You may even need to start thinking about your personal financial future; you may want to open an IRA, for example, or conversely consider how much of your funds you can afford to allocate to the venture.
Amidst all of this commotion, moreover, you find yourself in the position to make one of the most important decisions a new business can make – the decision of hiring employees, in the process surrounding yourself with the best talent possible designed to help your start-up grow.
While different businesses and different industries have a wide variety of talent needs, the most successful start-ups usually share several commonalities. They possess drive, motivated individuals. They hire people who are truly passionate about their work. And they assemble a diverse mixture of several key personality traits and personal attributes.
That last point is an oft-overlooked one. Unlike Abraham Lincoln, who assembled a "Team of Rivals" in his Cabinet in order to maximize diversity and individual talents, few entrepreneurs hire their start-up team with such an outlook in mind. Don't make this mistake if you're starting a business, or plan to do so in the future. Instead, look to creative a mixture of the most important personality traits and personal attributes necessary to get a new company up and running. I believe that the most important of these are charisma, having a mathematical mind, creativity, and possessing the ability to network. Here's a quick breakdown:
Charisma: This person can be the face of your start-up and an excellent salesperson.
Mathematical Mind: This person can oversee your budgets and all your financials. A good start-up doesn't need a full accounting department – just one talented employee.
Creativity: Whatever your product, this person is the one best equipped to turn it from an idea into a reality. They should be incredibly hard-working and driven.
Ability to Network: Along with our charismatic leader, this employee has strong inter-personal skills. However, they operate more behind the scenes and use their connections and networking abilities to market the business and secure investors.
While you certainly may possess one of these traits, don't lull yourself into thinking that you could do all of them better than a team of specialists can. To this end you want to diversify as you seek quality talent; even if you don't end up with a team exactly like the one above, insure that a variety of strengths and capabilities are exhibited in your force. Your start-up's long-term prospects will be much rosier as a result.
—-
Author's Bio:
Alex S. writes about education and business at theeducationupdate.com
Thank you, Alex!
–ME "Liz" Strauss
Work with Liz on your business!!