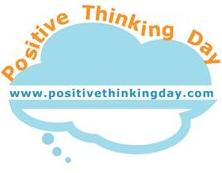 About Lemons and Rain
I'm on my way to Southern California — oranges and sunshine — hard not be positively jazzed about that. It could be lemons and rain. Then I'd be . . . positively jazzed about that too.
They say, "When life gives you lemons, make lemonade." Huh? There's a whole lot to like about lemons just the way they are.
Lemons are bright as sunlight. They're supporting actors of the food line. They add that fine touch that makes the menu come alive. Like a positive person, a lemon makes things better. No need to wish we didn't have them. Lemons could well be the most positive fruit on the planet.
Let's talk about silver linings . . . Who needs find a silver lining when it's raining pennies from heaven? Rain makes a colorful sky and a garden palette that could get any artist drooling. Rain isn't sadness. It's the way we think about it that gets us all in a funk.
I'm positively jazzed about positive thinking day. Thank you Kirsten for positively thinking of it. Every positive thought I have makes me positive that we can make things happen in a positive way. Why not?
Can you see things positively and build on that?
Are you positive?
Are you positively, positive?
Are you positively, positive like a hot fudge sundae with whipped cream and a cherry with a naked lady sitting on top?
C'mon, you don't need a plane. We can all make sunshine.