Will They Break the Internet?!!
The interview that RelationSheep Lisa Gates did with Phil Gerbyshak in celebration of Successful Blog's 2nd Birthday was such a hit that when I realized I would be gone November 6th, they were the natural choice to host Open Comments that night. I asked them before a thought even breezed through my mind. That's right.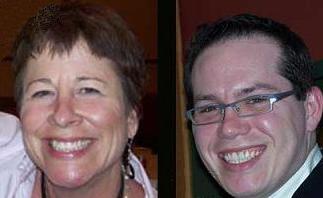 RelationSheep, Lisa and Phil, Are Hosting Open Comments,
Tuesday, November 6th, 7pm Chicago Time
Then we started discussing topics . . . oh my! It's going to be a free for all. Kids in the backyard. You know Phil's imagination and Lisa's sense of humor . . . add in some of the usual Tuesday night group and you can imagine what they'll come up with.
The Topic Is
Liz Is Away — Time to Play
You know that they're going to encourage
misbehavior and rowdiness
tree climbing and jumping on the beds
eating Klondike Bars instead of healthy food — Oh wait, we do that anyway . . .
and flamenco dancing with a code-writing donkey and a drunken moose .
I'm really sorry, I'm going to miss it. Then, you never know, I just might find a chance to check in.
So start saving your links, or better yet, why not write a post that you can bring a link to?
–ME "Liz" Strauss
Related article
What is Tuesday Open Comment Night?