A Guest Post by Maureen Page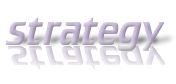 Many are now turning to video to help promote their company. Many others are "dabbling" with video or thinking about it. With the advent and popularity of YouTube and other web-based video services, it has become amazingly easy to get videos published for the masses to see.
Stop and Think About What You are Trying to Accomplish
Before you get into video in a big way it is important for you to establish what you want to accomplish with video. If all you want to do is make people aware of your company and your products or services, then simply posting videos to YouTube may suffice. Most companies, however, aspire to more than simply being known. Most want to sell something. If you have more lofty goals of bringing people to your website and generating prospects for your products and services, then your video efforts will need to move beyond YouTube. Make no mistake about it. YouTube will still be a component of your strategy; it simply will not be the major component of your strategy.
Using Video to Get Traffic and Prospects
So you want traffic to your website and prospects for your products or services. The challenge is that in order to get traffic, videos need to be on your website. In order for the videos to be more easily discovered they need to be on YouTube. So what is one to do? The answer is simple – you need to put the videos both places. But you should not put all of the videos both places. Some of the videos need to go on YouTube to be "discovered." Others need to be on your site to generate traffic. The best way to accomplish this is to create a video series. The first couple of videos in the series should be posted to YouTube. They should promote that they are part of a series and that the rest are on your site. The remaining videos should be posted to your own site.
Some things that help this to be particularly effective:
The video series should be on a topic of general interest, not simply a commercial for your
company, products, or services.

Each video should advertise that it is part of a series and advertise where to get the next video
in the series.

Put your branding and website URL in the lead-in and trailing parts of the video. Also, in the
trailer advertise where the next video can be seen along with the URL to access that video.

It is all right, and important for completeness of the video series on your own site, to put the
code from YouTube for the first couple of videos onto your own site. PLEASE NOTE: You should
not simply put all of the videos on YouTube and then put them on your site using the YouTube
code. If you do this the vast majority of people will simply view the videos on YouTube and very
few people will actually come to your site. You need to purposely split the videos as mentioned
above to force people to your site if they want to see the rest in order to get traffic to your site.
Following this strategy should:
Help to get exposure for your videos by placing some of them on YouTube.

Funnel traffic and potential customers to your site because the rest of the videos are there.
Maureen Page is VP of Discount Security Cameras. To learn more about security camera systems and video surveillance visit the Discount Security Cameras Interactive Security Camera Learning Center.
——
–ME "Liz" Strauss
Work with Liz on your business!!
Successful-Blog is a proud affiliate of