How to blog
by
Amanda DiSilvestro
Blogging on the Go: How to Make Traveling the World "Work" for You
This post coming to you from a campervan somewhere between Byron Bay and Sydney, Australia — it can be tough to try and keep your blog up and running while you're on the go. One of the greatest things about being a blogger and writer is the idea that you can do your writing from anywhere, but that doesn't mean it's easy. This also doesn't mean that you should sit home and let this great opportunity pass you by, but it does mean that you have to come up with some focus and discipline; fast.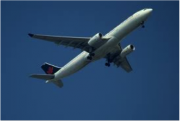 Image:
Can blogging while
you travel work out for you?
Working from home and working while you are traveling are two very different things. If you've been able to manage getting your work done with the lack of a real office, then you're certainly off to a good start when it comes to working while on the go. However, there are a few things that are different and a few other qualities that you will likely need if you want to be successful as you travel wherever that plane or campervan may take you.
Top 5 Things to Consider When You're Blogging and Traveling
It's important to remember that working while traveling isn't for everyone (as great as it may sound). Below are a few tips to help you make sure that you're ready to be a traveling blogger:
Get ready to work while you're in the car or on a train or bus.

Traveling often involves taking long rides to neighboring towns and tourist areas, and this means taking some sort of transportation. This is a great time for you to be working because these rides are usually pretty lengthy and there isn't much else to do. However, you have to consider whether or not you get carsick and can actually work in a moving vehicle. Many people are able to get away with not working while literally on the go, but it's the most convenient if you're ready and willing to make it happen.

Make sure that you're prepared to miss out on certain activities.

Part of traveling is the excitement of doing everything and seeing everything (especially if you're with friends or family). It can be difficult to watch everyone travel down to the beach or check out that famous restaurant on the rooftop and just sit there and work. However, you have to realize that it won't be possible for you to see and do everything. You have to make time for work, and this will mean having to say no to certain outings. For many (myself included), this is the hardest part about blogging while traveling and it's often enough to cause a blog to fail.

Consider the time difference and whether or not it will affect your business.

You would be surprised at what an affect time difference will have on your blogging. If you're working for a company, you are going to want to make sure that you're online at least a little bit during the work hours of your company, and for you this could be right in the middle of dinner. You will also want to consider the different times that your content as well as the content your submitting to others is the most successful. If you're writing an article late at night and then it goes live, is it really going to do you much good to promote it while the audience of that blog is asleep? You will want to make sure you have lots of scheduling tools in order!

Try to spread out all of your travels.

Let's face it—if you're going to travel while you blog you're going to do it right. You will likely want to see more than one country, but it's important that you spread out the times in which you travel. Make sure that you have a home base for at least a few months so you can really crack down and get some work done. It is during the transition periods that work suffers the most.

Make sure that the Internet is readily available whenever you need it.

This is one thing that can take many by surprise. They assume that they can just use Internet cafes or easily buy a wireless router, but this isn't always the case. You want to make sure that you have this under control before you leave. In most countries, the best thing you can do is buy an Internet card in the country you're visiting (bringing one from another will cost you too much money!). However, this isn't always possible in more remote countries, so you'll want to make sure you really research and decide if that is a country you can even travel to with a job. And remember—don't forget your converters!
Have you ever maintained a blog or a blogging job while traveling the world? What were some things that you wish you had known before you got on the plane? Let us know your thoughts and tell us your stories in the comments below!
Author's Bio:
Amanda DiSilvestro gives small business and entrepreneurs SEO advice ranging from keyword density to recovering from Panda and Penguin updates. She writes for Higher Visibility, a nationally recognized SEO consulting firm that offers online marketing services to a wide range of companies across the country. Connect with Higher Visibility on Google+ and Twitter to learn more!