by
Vanessa Parks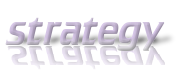 How to Boost Email Open Rates for Email Marketing
In the virtual world we live in, chances are your customers are being bombarded with tons of Emails everyday, as Email marketing is one of the most used marketing strategy today for acquiring leads. A study have shown that 97% of small businesses rely on Emails to market their products and services, so to maintain your presence, you really have to strategize and stand out in the way you compose your mails to maximize them being opened and read by your audience. In this article, we will discuss about ways improving your Email marketing open rates to have more success in endorsing your business via Email.
Things to Understand regarding Email Marketing
First off, before we go deep into specific tips to increase open rates, let us take into consideration some key points about Email marketing. Here are some pointers that you should always put into mind whenever you plan on executing your marketing strategy inEmails.
1. Your customers hate spam.
Spammy links and Emails will always drive people crazy in a negative way. Anyone would want to stay away from spams as they either lead to unwanted links or messages, or worse viruses which can cause serious damage.
2. Your customers hate lengthy emails.
Put your feet in your audiences' shoes and decide on which length is just okay to read for a few minutes. Practice splitting your sentences into per topic paragraphs, you may also use bullets. If possible, you may opt to use images or infographics instead to capture attention and to prevent using more unnecessary words.
3. Don't waste your customers' time.
Time is really gold and all of us hate wasting it. Establish your Emails as very informative to build that great reputation and avoid being known as someone who has nothing to say but trash!
2 Email Marketing Tips
Now we know some golden rules from above, here are specific tips for further attracting opens from your recipients!
1. Personalize it
Create a warm and emotional connection to your audience by adding your personal touch! Some tips that are proven to increase open rates are these two:
– Use Your real Name
– Write your email as if you're talking to your prospect.
2. Timing of your Email
In order to have more chances of your Emails being opened, think of a good time to send them! The rule is to send them in a time frame where your recipients are in their reading mails period. Sending on end of shift or sleeping/resting times are definitely no-no's.
Wrapping things up, again, put yourself in your recipients' shoes. What kinds of Eblast marketing you'd open? Ask around trusted friends and customers; get their feedbacks and experiences, and accompany them with the tips here to maximize your mails being opened!
Thank you, Vanessa, for adding insight to the conversation!
— ME "Liz" Strauss