How to blog series
How to Blog as Business Strategy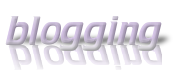 In 2006, as a professional blogger, I established a NEW Blogger Page on Successful-Blog. I filled it with links to resources and advice for people starting a new blog. Yet, as my blog and my business kept growing and changing, the New Blogger Page moved to the background of what I did. Social media networks needed exploring. SOBCon and my own business were growing. New clients were taking the time I used to have for keeping the page in it's most updated condition.
Yet my blog still supports me and my business endeavors, especially as content strategy, content marketing, and content management have all become critically important to every business. So I've decided to reinvest in the New Blogger Page with an eye how blogs fit with Successful Online Business Strategy today. I've read through the original links and spent hours researching more. Every link included is here because the content is important to succeeding.
New beginnings inspire and energize me.
Over the next few weeks, I'll be publishing new blog posts filled with resources for successful and outstanding bloggers today. This post is the first in that series.
20 Deep Content Links for Successful and Outstanding Business Bloggers
Whether you work at home, run a small business, or work for a 100,000 person corporation, if you're about to begin blogging for business or just want to improve your efforts, earning and staying up with the tools, process, and vocabulary of blogging can be daunting. Having a survival kit of support resources to get your first words published can make that new beginning easier, faster, more meaningful and more lasting.
BigStock: I've pulled together these 20 Deep Content Links
that lead to hundreds of ideas, examples, and resources
to answer What Makes a Successful and Outstanding Business Blog.
Great Business Blogs to Read
Great bloggers read great blogs. Here's where to find some to use to determine your own standards, to see what works with your potential audience, to begin relationships with other bloggers in your niche by commenting on their blogs.
Understanding and Reading a Blog (for Newcomers) This entry is timeless, relevant content from John Dvorak..
How to organize and read the blogs you like Setting up an RSS Reader
10 Top Business Blogs and Why They Are Successful
SocialMedia Examiner highlights 10 Great Business Blog Models
Top 50 Business Blogs by BlogRank
Invesp.com's deep blog rank directory built on a 20 criteria algorithm
Blogging Business
Best business blogs selected by Fast Company
10 Essential Business Blogs You Should Be Following
FastupFront recommends 10 Great Business Blogs
What Makes a Successful and Outstanding Business Blog?
Advice from Successful and Outstanding Business Bloggers to share the culture, the best practices, and the "rules."
There are a multitude of definitions for success and many ways to define blogging.
After 5000+ blog posts, I can say this for certain …
If you don't have a blog in your business strategy, your strategy has a gaping hole.
You're missing a chance to connect with customers around your deepest and most useful expertise. You're working right past the opportunity to show customers how you can make their work and their lives easier, faster, and more meaningful.
Easier, faster, more meaningful are irresistible.
Be irresistible
–ME "Liz" Strauss
Work with Liz on your business!!
More updates to come.