How to blog series
Content Is King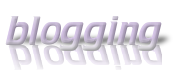 When building an online presence for a business, people quickly think of a website, social networks like Twitter, Linkedin, Facebook, and Google+ — all of which, when put together, can seem overwhelming. Add in a blog to the mix and often people will flinch. It's reasonable that growth-focused businesses might worry about the commitment and time that a blog could represent.
Still, whenever I'm invited to help a business connect to their customers and grow their community, a blog is always central to the content strategy. Content attracts, informs, demonstrates, and establishes value. There's a reason online professionals say, "Content is king."
Don't Build Your Business Castle on Another Guy's Land

Big Stock:

Neuschwanstein castle
All of the social sites might seem to replace the role of a blog. Twitter allows us to connect, converse, reconnect, faster and easier. Facebook and Google+ allow us to be social with our customers. LinkedIn is the Chamber of Commerce online. Instagram and Pinterest give us a chance to share what we see and like.
But if you want to the search engines working for you, a blog is a cornerstone to reaching those goals.
Have you read the terms of service on those social sites where you're putting your advice, your expertise, your unique content? Would you keep your address book, your contact lists, your communication records inside another guy's business?
It's hard to have a true presence, if everything you say is on social sites. How to people know which place you call home? Where do you put your serious thoughts? What home holds your business body of work?
Your business blog content is the cornerstone of your business online. Well thought and well presented content is easiest, fastest, and most meaningful way to share your expertise. Helpful (not hypeful) insights, how-tos, and information that's relevant to your customer's lives is an invitation to get to know your business beliefs, values, and business sense. Content like that attracts people you want to work with, and give search engines valuable pages to index. Those indexed pages advertise you whenever people search for the solutions you write.
Don't put something as valuable and attractive as content on another guy's url.
If you're going to build and share online content, own the url where you house it. Instead of writing a post on a social site write it on your business blog. Share the link and an excerpt on that social site instead. Keep the original content on your own URL – where Google and your visitors can connect it to your business.
Let the traffic and the authorship come to you.
Facebook, Linkedin, Twitter, Google+ and the rest make it easy to build groups and share content quickly. But what are we risking by building a following in places where we don't own the "land"? The social site "landowner" is gaining benefit of every customer you attract. If you decide to leave, you might lose your whole list.
Who can trust that the social site sill never change the "rules"? Are you willing to risk your business on that?
Free isn't free when you think about it.
Go visit instead and invite folks back to where you've build a location that looks, feels, and interact with them in a way that only your own property can. Content is king. Don't build your castle on another guy's land. You might find that you can't get to the castle one day.
How would your business be affected if Facebook, Linkedin, Twitter, or Google+ lost the content and connections you've built?
Be irresistible.
–ME "Liz" Strauss
Work with Liz on your business!!