by
Steve Albright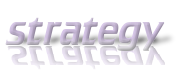 Online Reputation Management in the Penguin Update Aftermath
Whether you have an online or offline small business Google's latest algorithm update, innocuously named Penguin, is something you should be paying attention to. One unintended consequence of this update is the wide open path it cleared for businesses to take control of their online reputation.
If you're unfamiliar with this latest algorithm change, the Penguin update's main target was sites manipulating search engine results to improve rankings. Most hit were sites that used large amounts of low quality inbound links with keyword rich anchor texts to rank for desired search terms. Another aspect to this update is the over "SEO'd" penalty that slapped sites with pages that were clearly created for SEO benefits and not users. The combined effect of these updates has been serious upheaval in Google's search results.
So what does this mean for you and your Online business?
The benefit for your ethical business is that no matter what niche you're in Google has most likely laid waste to a good portion of your competition.
Most obviously in the arena of branded search terms; it's very difficult to rank for competitors' branded terms without using some form of search engine manipulation. This means all those pesky sites siphoning off traffic from your brand name, product line, niche, etc were most likely penalized.
Another effect of the update is a great opportunity to take control of your business's online reputation.
Here's how …
How to Manage Your Business Reputation After the Google Penguin Update
If you've run a business for any amount of time you know that no matter how hard you try there's always going to be that one person who's not pleased with your service/product. Despite your best efforts at customer service an event like this seems inevitable.
While many small business owners disregard these rare occasions as a standard cost of doing business, it becomes a problem when complainers take their complaints online. And plenty of sites are ready and willing to post their grievances.
This becomes an even bigger problem when review sites start ranking alongside, or even above, your site. This is why you absolutely must take advantage of this window that Google has provided.
Now is the time to go on the attack and take over your niche and brand.
Meet your potential critics head on.
Here's what to do:
Create pages on your site that address any impending problems your customers may have. Use Google Analytics and other search tools to dial in on specific terms that people are searching online i.e., brand name + reviews, complaints, refunds, how to cancel, support, and so on.
Write blog posts and feature articles about your commitment to service that intercept your customers before they start looking for these answers elsewhere, not only is that good customer service but it allows you to control the online narrative for your business.
Be proactive about solving problems. Instead of saying that we're a company that doesn't care about bad press or providing help to our customers it says we're a tech savvy business that has taken preemptive care to make sure the customer has easy access to resources for all their pre/post purchase needs.
Create a feedback channel. It's better to create an immediate channel for dialogue and resolution than being forced to address negative reviews publicly after they've already been posted.
This is also the best way to cleanup or prevent unfavorable first page search results. You can see that Google is on board, as most brand name search results are dominated by the companies own web properties, news mentions, and profiles. Simply put, if you have the right content on your site Google is more likely to show it first over 3rd party sites.
Ultimately, while you may not be able to purge the internet of unfavorable posts you can certainly control a large portion of your branded online real-estate just by having the right content.
—-
Author's Bio:
Steve Albright is the editor of Reviewopedia.com, a product review site that helps online shoppers make smarter choices everyday.
Thank you, Steve. Online reputation is so important!
–ME "Liz" Strauss