by
Tara Hornor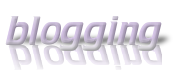 What Does Link-Worthy Mean?
When creating a blog, it is essential for the content on the blog to be link-worthy. What does link-worthy even mean? It's a standard you should consider for every single post — link-worthy means that your content is good enough that site visitors would want to bookmark your page, share with friends, or use as a reference piece on their own blog. It means that your blog will build a great amount of backlinks, and thereby increase its visibility online. When people link to you, your site receives many benefits from added social credibility to search engine boosts and more.
To ensure that your blog and its content are linkable, focus on writing about topics that truly interest you as well as your visitors. Some people dive right in to creating a blog without focus and then end up short of the success they hoped for because they were not fully dedicated to a specific topic or niche.
Key to Link-Worthiness: Passion
Starting with a topic you're passionate about will help you to keep your blog up-to-date with quality content — content to which others will create backlinks. If you love a topic or know a whole lot more information than other people know, use that to your benefit and write about the topics you love and know best. In doing so, you are teaching what you know and sharing your passion about it. Offer content that is informative and useful that connects your passion to others, and people will be linking to you.
So make sure you love what you write about first and foremost. This will drive the rest of the content generation and energy behind your blog. When you're excited about a topic, you'll go the extra mile to make the post amazing.
Always before you hit "Publish," ask yourself, "Is this the kind of resource that I would want to revisit?" If not, what's missing? What extra bit of information would take it over the top? Now go add it to your post!
Setting Your Blog Up for Success
When your blog is set up in a professional manner, you are more likely to have success. The following is a list of a few aspects you need to consider:
Choose a domain name for your blog that is professional, catchy, and easy to remember.
Choose a blog layout or template that matches up with the content and is visually appealing.
Offer only original content on your blog. nIf you quote someone be sure to link to their work.
Write with a friendly and conversational vioce because that is what people tend to look for.
Promoting Your Link-Worthy Blog
Other people are the most important part of helping you build a blog that is linkable. Many well-established blogs already have strong readership. Owners of these popular blogs know to look around to see what other bloggers have been saying about them. If you are write about them and link to their work, you can easily get noticed by these bloggers and sometimes in return, they may link to you. This means more success for you because links from established bloggers often carry more google juice which can raise your visibility and help you to become more established too.
Guest blogging is also an ideal way of building a link-worthy blog. As a blogger, you can offer to guest blog on other well-established blogs and instead of being paid, you can ask that the blogger link to you. That link back will ultimately help you establish credibility with search engines and increase traffic to your blog. With more traffic, you will find people who are following your blog on a daily basis because they are so interested in what you have to say.
So how do you make sure that your blogs are link-worthy?
Do you have a specific set of ideal pieces of content you always try to provide?
Author's Bio:
Tara Hornor writes about marketing, advertising, branding, web and graphic design, and desktop publishing for PrintPlace.com a company that offers online printing for print marketing media. Find her on Twitter as @TaraHornor .