The theme of SOBCon09 is the ROI of Relationships. Relationships with customers, employees, colleagues, coworkers, builders, contractors, developers, and CUSTOMERS — in the form of readers, buyers, clients, and others — are the success of any business.

How do we form the best relationships; bring our best to them; build environments that nurture them; and measure our success?

Join the Comment Box Conference. Ask questions. Discuss answers. Meet people in the comment box. Find out.
Andy Sernovitz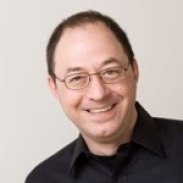 Andy Sernovitz is author of "Word of Mouth Marketing: How Smart Companies Get People Talking" and CEO of the Blog Council.
He is President Emeritus of the Word of Mouth Marketing Association, teaches word of mouth marketing at Northwestern University, and is CEO of GasPedal. An 18-year veteran of the interactive marketing business, Andy has spent years helping the biggest brands and hundreds of entrepreneurs learn how to do better marketing. He taught entrepreneurship at the Wharton School of Business, ran a business incubator, and started half a dozen companies. Today, Andy will let us in on the secrets of
Amazing Word of Mouth for Your Blog
Word Of Mouth Marketing
Ethics and Disclosure
Crazy Cool Buzz
Dealing with Negative Word of Mouth
Offline Promotion of Your Blog