The theme of SOBCon09 is the ROI of Relationships. Relationships with customers, employees, colleagues, coworkers, builders, contractors, developers, and CUSTOMERS — in the form of readers, buyers, clients, and others — are the success of any business.

How do we form the best relationships; bring our best to them; build environments that nurture them; and measure our success?

Join the Comment Box Conference. Ask questions. Discuss answers. Meet people in the comment box. Find out.
Easton Ellsworth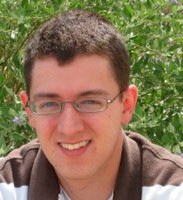 Easton Ellsworth New Media Consultant is the founder of Visionary Blogging, which advises entrepreneurs and businesses on how to use blogs and social media tools with a better sense of strategy in order to generate superior results. He especially loves using the social Web to change the offline world, which he tried to do as assistant event coordinator for Blog Action Day 2008.
Easton is bringing information on
Visionary Blogging Improvements
How to Improve Your Blogger Attributes, Blogging Skills and Your Blog Itself
Helping others think about and use blogs and social media tools with a strong sense of vision and purpose
Writing blog content that generates results that help your business's bottom line
Creating an integrated blog/social media strategy
Generating buzz for an online event using blogs and social media
Monitoring the blogosphere and social media websites for maximum awareness of a subject.
Easton's experience ranges from personal blogs to a huge network. He's helped us all in some way.
Easton currently writes for The Blog Herald and serves as a promoter and community leader for BlogCatalog and Bloggers Unite. Easton lives near Denver, Colorado with his wife and three children.Follow @easton at Twitter.