How to blog series
by
Grace Nasri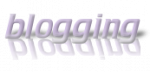 6 Tools of Engagement
There are currently billions of webpages indexed across the world today; as the number grows, it's becoming increasingly difficult to differentiate one blog from another. The six sites below have created tools to help bloggers increase engagement, attract attention, and differentiate their blog from the rest.
1. FindTheBest's Interactive Widgets: Adding interactive widgets to blog posts is one of the best ways to drive user engagement and increase time spent on your site. FindTheBest () a data-driven comparison engine, offers hundreds of product and service widgets to enhance posts and reviews. The interactive and customizable widgets (http://www.findthebest.com/widgets) have an added bonus of being monetizable—bloggers receive 100 percent of all affiliate revenue.
2. Visual.ly's Infographics: Infographics have grown in popularity over the past year, partially because it's easier for most people to consume and retain information presented in the form of an image or graphic rather that pure data or text. Visual.ly allows bloggers to create customized infographics for their blogs. Other sites like Stat Planet, Tableau and ManyEyes are starting to pop up that make it easy to build customized infographics.
3. Flickr's Photos: Posts with photos, graphics or other illustrations not only look more enticing, but they can also drive traffic from image searches; when photos are saved with relevant keyword tags, they will show up in an image search and when a user clicks on the image, they will be taken to the affiliated blog. In addition to Flickr, sites like WikiMedia's commons and Google's image search are also great sites to find relevant images and graphics, but be sure that the licensing allows for republishing.
4. Pixlr's Photo Editing Software: For bloggers who don't have Photoshop but want tools to be able to edit their photos before posting to their blog, Pixlr's Editor provides online photo editing tools for free.
5. Vimeo's Videos: People consume and digest data through different formats and channels, while some are more drawn to text and data, others find video content more engaging. Sites like Vimeo make it easy to upload, share and post videos. But Vimeo isn't the only video sharing site. Site like Blinkx, Vimeo, UStream and YouTube are some other great places to find engaging videos relevant to your blog post.
6. SpeakerText's Video Transcription Service: Video content, while highly engaging, is not easily searchable by search engines. Video transcription services like SpeakerText specialize in transcribing the content on your video, which helps search engines index your content.
Maybe you're using one or more of these already. Try the rest. Keep alert for tools that will raise the engagement on your blog.
What tools of engagement fuel your blog?
Author's Bio:
Grace Nasri is the managing editor at FindTheBest, a data-driven comparison engine. Her articles have been published in The Huffington Post, Reuters, VentureBeat, The Street, Technorati, Asia Times and more. You can see a full list of her articles at GraceNasri.com and can find her on Twitter as @GraceNasri