A Guest Post by Carol Roth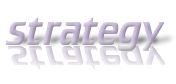 What if you had the BIG IDEA that trumps Twitter — the one that could get everyone to leave the Fail Whale for your newly imagined super-site? Or maybe your idea is for the next VitaminWater or Under Armour – what would that be worth?
You may know someone who came up with a great idea, or maybe you came up with one yourself – an idea that someone else pursued and made major money from. If you could just find a way to get paid for thinking of the next big business idea, you would be set for life. .
The problem is, you can't.
The biggest bummer about business is that the ideas behind them aren't worth anything. As Chris Brogan says, "I could totally do that doesn't mean anything if you don't."
A penny for your thoughts … if you're lucky
Nobody whose head is screwed on straight will buy a business idea from you (or anyone else) because any value related to a business idea is in its implementation. Maybe if you give someone a business idea they will one day send you a coupon for a free product, but that is about it.
The further something gets away from an idea, the more value that exists. Things like
customers
profits
innovative technology
competitive barriers to entry
create value.
The reality of the lack of value in business ideas is a shock and a disappointment to many people who want to get compensated for thinking of "the next big thing."
Sure, the idea kicks off setting the business in motion, but coming up with an idea is a one-time thing that isn't particularly difficult, doesn't require much risk and doesn't take a lot of work. Even if you laid in your bed fine-tuning the idea every night before you went to sleep for six months, this work pales in comparison to the amount of work required to get the business started and to make it successful. The more action you take and the greater the results that you achieve from that action, the more value you will create.
That BIG Idea for the next Twitter, Vitamin Water or Under Armour really isn't worth anything at all.
All of the other facets of starting and running the business, of which there are many, are quite difficult to do. They require a lot of risk to do and to do well. They aren't done once, but have to be attended to on pretty much a daily basis. They take a lot of hard work. So, in looking at this whole thing we call a business, would you place a lot of value on a one-time idea that took no risk to produce, or on the other myriad tasks that have to be done indefinitely, day-in and day-out, that take a ton of risk and hard work?
Bottom line: It's not the idea; it's the execution over time that counts.
Are you ready to put the work into that BIG Idea of yours?
—–
Carol Roth writes Unsolicited Business Advice (TM) or aspiring entrepreneurs, solopreneurs and other small business owners, at CarolRoth.com You can find her on Twitter as @CaroJSRoth

Thanks, Carol. Ideas are everywhere. Execution is not.
–ME "Liz" Strauss
Work with Liz on your business!!
Register Now!! for